Hi, my dear horoscope fans!
Are you ready to let true Spring into your life? My name is Nataly Porter, the editor-in-chief of Daily-Horoscope, and our team has prepared lots of spring-ish predictions that will add more light and warmth to your everyday routine! Ready to dive into the ocean of good mood? Scroll down and check the horoscopes we've prepared!
In March, you may have missed some of the predictions below:
· Your March horoscope. What was March supposed to be like for your sign? Were you successful enough during the month? Was it too challenging for you or, vice versa, totally easy and happy? Recheck your prediction and see which promises have come true! Have any questions? Ask them on our Facebook page or let our Customer Care specialist help you here.
· Your March love prediction. How happy were you in love in March? Did you meet your special one during the month or, on the contrary, lose the love of your life? Was the month full of quarrels and misunderstanding or love and deep connection? Time to check if our predictions have come true - do it right now, right here!
· Spring Equinox. On March 21, Spring finally came, and the day and night became equal in length. People feel lighter and happier; they can walk longer after a hard day and spend more time outdoors as it's become much warmer. Do you feel Spring is here? Wanna check how your life has changed after the happy date? Click here and see what you can still expect!
· The lucky number for your sign. Do you want to play a lottery but are unsure about the odds of winning it? Let us cover you and boost your lucky chances – click here and learn the number that always brings luck to your zodiac sign! Don't waste time – see which number gives your power!
· Your ex. Do you sometimes think about your ex-partner? Do you keep imagining a situation when you're still together? Would you be happier or unhappier in this case? So many questions, so few answers. Wait, but what are we here for? Let the stars come to your help and tell you if your ex is still worth thinking about – click to see!
· Your financial situation. Do you feel you need more money for a happy life? Do you often struggle to make ends meet? Are there any chances you'll become richer soon? Can those born under your zodiac sign be rich at all? Wait no more – check the answers here.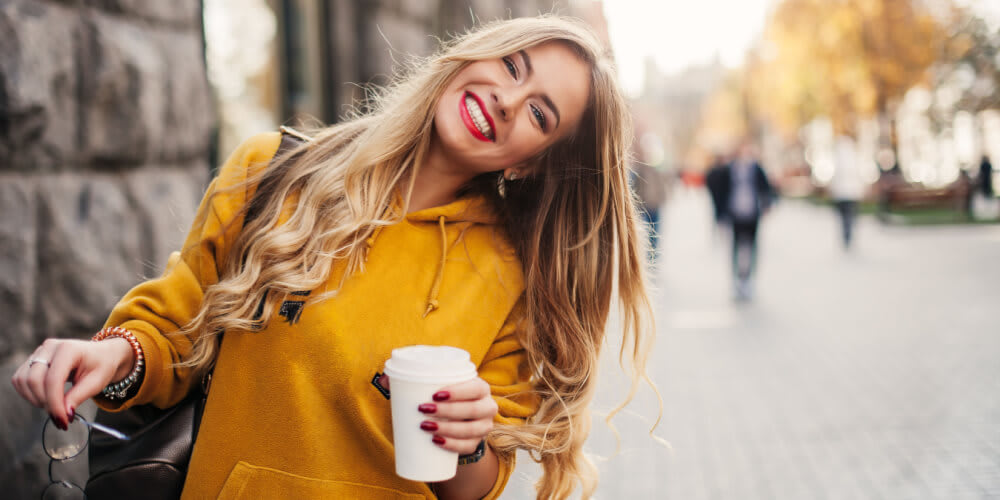 So, that's all for March! April is here – what will it bring?
· As usual, we start the month with your complete monthly horoscope. Hurry up to see what's coming soon, what challenges you should be ready for, and how to avoid potential problems!
· There's a topic that's always on the agenda – your love life! What will it be like in April? What twists and turns will you have to endure? Will you finally find your only one? All the answers are here; hurry up to check it out now!
· What makes April so unique in astrological terms? It's Mercury going Retrograde from April 21 up to May 14. The period is supposed to be pretty tough for all of us; however, the situation can be even more complicated for some signs. What should YOU expect of this phase? Will you feel luckier or unhappier? Check here!
· Have you already found your significant other? Are you sure this person is the one? How to check it? Which zodiac sign could become your perfect match? No more guesswork – click here and check the 15 best zodiac couples! Who is your perfect match, by the way?
· No matter if it's good or bad, we're not angels. Each of us has many negative features that our close people and we have learned to live with. What's the most negative feature of your sign? Check it now and learn how to deal with it!
· However, we're not demons either! We all have many positive traits that make those around us stand us – and even love us! Which trait of your personality is appreciated and cherished by others? What makes you extraordinary, and what can you be genuinely proud of? Read here!
That's all for now, and we hope you like what you've seen! Now, you can check your daily, weekly horoscopes, love, and Tarot predictions. To learn the level of your memory, health, ability to work hard, and more, check your Pythagorean Square report. To subscribe to your SMS horoscopes, just click here and get your timely horoscopes directly to your mobile device! To make sure you never miss our accurate, profound, quick, fun, short, but always true-to-life horoscopes, don't forget to follow us on Facebook, Instagram, check the page of our Tarot reader, our Spanish page, and watch us on YouTube. The Daily-Horoscope team wishes you a happy April! Stay safe.
Always yours,
Nataly Porter
What's coming in 2023? 
Your complete 2023 horoscope is ready – check it now!
Get the prediction