Four of Cups Tarot Card Meanings: Suit of Cups
Choose your card of the day!
You have two choices here. Sit still and see the world grow around you, or move with enthusiasm and watch as the world opens to you and your desires. You must take your inner world into consideration and choose your own path.
What Does Four of Cups Tarot Card Mean
Resting under a tree, deep in contemplation, we see a young man completely unaware of his surroundings. He is so absorbed in his thoughts he seems to take no notice of the ephemeral hand holding out a cup toward him or of the other three resting next to him. Whether this is from apathy or simple misguided awareness, we do not know. The Four of Cups meaning here is that opportunity abounds, but we must make the decision to see and act on these before the Universe chooses to remove them.
Four of Cups Tarot Keywords
Upright, this can mean apathy, contemplation, boredom, stagnation, meditation, reevaluating one's life, and frustration.
Reversed, we see a type of rebirth, renewal, enthusiasm, motivation, and self-awareness.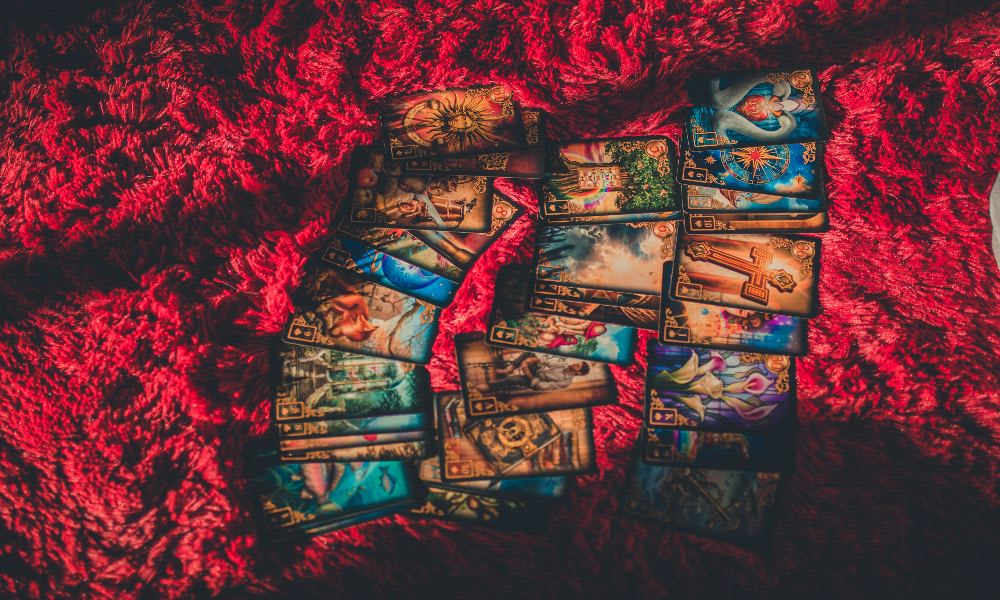 Four of Cups Upright Meaning
We rarely see a card that has a darker meaning upright than reversed, but the Four of Cups upright is one such card. We see an internal lack of wanting here. Maybe it is from overthinking your situation, a lack of confidence in your abilities, or depression and inability to take steps forward. No matter the source, only you can choose to say no to the opportunities in front of you. Take some time to reflect on why, then you'll have the choice to either stay stagnant or make moves forward to adjust your situation.
Upright Health
When looking at Four of Cups health, it is all about your emotional state. There may be some sadness or depression happening. You may just feel empty and not know why. Remember that there are groups, doctors, and loved ones to help you through. You are never alone, but it is up to you to ask for the help you need.
Upright Love
Stop brooding over the mistakes you have made because it is causing you to miss what is right in front of you. Your relationships will never succeed if you are so caught up in the past that the future has no room to breathe and grow. You should take some time to truly appreciate what you have in your partner.
Upright Money and Career
Stop looking at everyone around you and coveting their success. Opportunities are all around you for financial and career growth, but you stay stale in your jealousy of the ones who already have what you want. Get out of your head and get to work.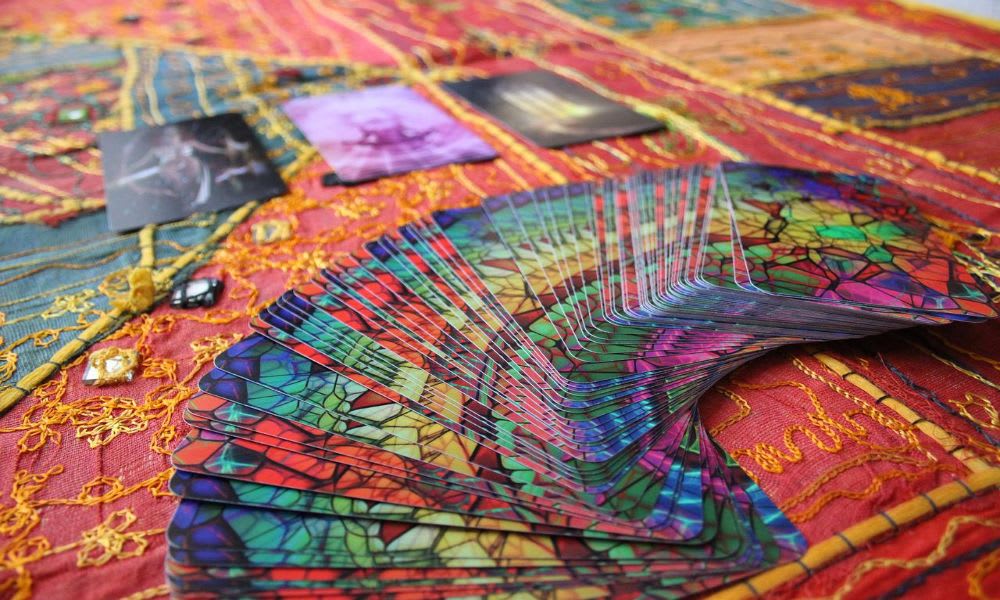 Four of Cups Reversed Meaning
It is time to stop hibernating. The Four of Cups reversed is here as a sign to rejoin the world. You are ready to stop hiding away and, instead, make moves forward for your goals and future. You have a renewed sense of motivation and are prepared to take responsibility for yourself and your choices.
Reversed Health
You have a new enthusiasm for living. You no longer let health concerns get you down and, therefore, can heal from these concerns quickly and without harm. You have vigor and energy toward everything and everyone.
Reversed Love
Four of Cups reversed love calls for renewed passion within your relationship. Things may have been stagnant for a while, but you seem to see your partner with different eyes and find the giddiness of new love all over again. If single, you are ready to mingle. You may have been huddled down, healing from a past breakup, but no more. You are on fire and ready to find your next partner.
Reversed Money and Career
Your focus and forward movement are unmatched. These last few months may have been difficult, but you see the light now. All the opportunities around you are just the beginning, and you cannot wait to create your financial and career future on your terms.
Return to card selection