What zodiac signs are going to be lucky in May?
Do you like to plan your future? Or do you prefer to let things go as they should? We suggest you choose the middle option: you can trust the Universe and follow its tips. Make a plan for May according to the list of the luckiest and unluckiest signs of this month!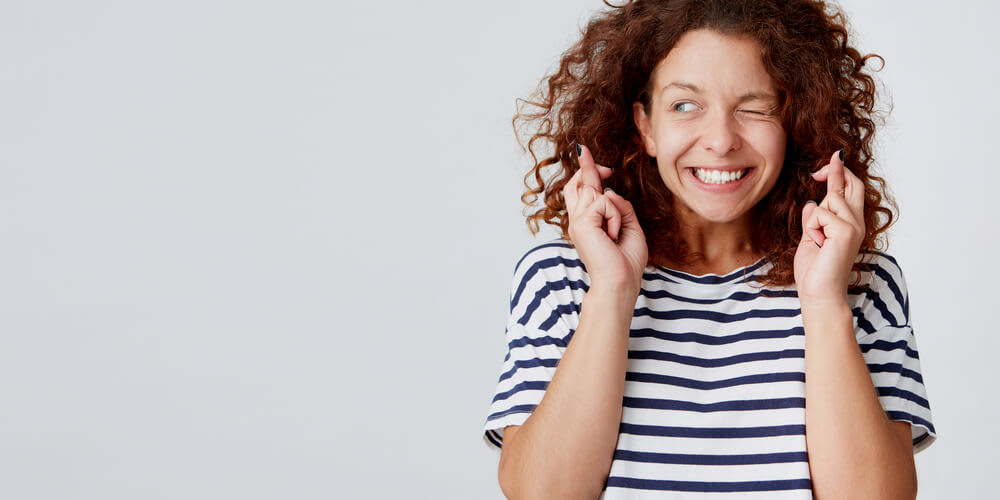 Cancer
These natives are going to be the luckiest guys in May. Due to their hard work and development in recent months, they will be rewarded by the Universe in May. Don't forget to buy a lottery ticket as you'll surely win something! Besides, you can get an unexpected money flow or just a significant sum of easy money. The Universe will give you many opportunities to improve your life in May! Don't miss them!
The Universe's tip: to avoid scaring off luck, donate some of the easy money to an orphanage or an animal shelter. It will help you keep luck on your side longer.
Want MORE luck? See your lucky numbers here.
Taurus
Taurus reps will be no less lucky than Cancer reps in May! Their honesty, hard work, and dignity will be amply rewarded. Have you been dreaming about traveling for a long time? It's time to make your dreams come true! May is the best month for accomplishing your objectives. As soon as you show your intention to the Universe, it will give you everything to achieve your goals. Use this lucky May for your profit. You deserve it!
The Universe's tip: decide what is most important for you this month.
Aquarius
Aquarius natives are supposed to be lucky this May, too. Anyway, they need to put more effort into getting the desired things than expected. Luck will be on your side in May, but you should be more persistent. May is the best time for starting new projects, habits, and education. This time is perfect for new beginnings as the Universe will support you everywhere and give you signs to go on.
The Universe's tip: don't be afraid of anything new.
How to be even luckier? Heal your future. See what to do to attract MORE luck!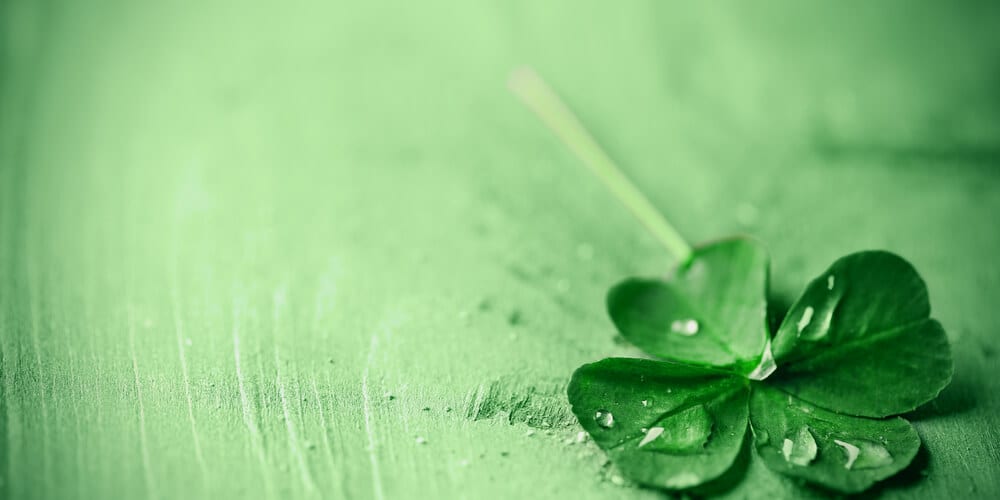 Virgo
May is the best time to solve health problems if you have any. If you follow this advice and take steps towards a healthy body and clear mind, you will quickly see the results. Virgo is a lucky sign in May, but it concerns several spheres only: health, education, and family. It's not the best time to change your work or investing money. Moreover, money losses are expected in May for your sign, be careful!
The Universe's tip: put yourself first.
Capricorn
Capricorn may find May hard and unlucky. Stay calm. It's just a test of your strength. As soon as you show the Universe your intentions and reliability, you will be rewarded with luck and support. Recently, you've been taking what you already have for granted, which is why you lack a chance in May. Anyway, everything is in your hands, so attract luck to your side again but make sure you do it ecologically. Besides, try to avoid any kinds of deals with money. You have all chances to lose it.
The Universe's tip: it's time for your decisions.
Leo
Strong and goal-oriented Leo will have difficulties with luck in May. Leo won't even notice it because they are used to counting on themselves only. Leo natives behave like successful people and then become such in reality. They know for sure they deserve the best. These reps are too self-confident to believe their zodiac isn't lucky in May. Unfortunately, their policy doesn't suit every sign. If another zodiac behaves the same way, nothing will happen. It works with Leo only.
The Universe's tip: your future is in your hands!
Pisces
Luck will be lost on you this May. Avoid any kind of beginnings and financial deals. It's the perfect time to look inside and pay attention to your close ones. The Universe wants Pisces to appreciate what they already have and stop following the wild goose chase. May is an unlucky month for you - but it's for your benefit. Following the Universe's tips this month, you will invest in luck next month.
The Universe's tip: pay attention to your close people.
Sagittarius
You'd better close the door and stay at home. May is the month of misfortune for Sagittarius reps. It's not because they are guilty of something - they are just unlucky this month. Sagittarius's misfortunes will concern every sphere of life, starting with a job and finishing studying. Everything will go wrong for Sagittarius in May. When they take the cup, it breaks; when they go for a walk, they break a hand, etc. Don't be upset! May won't last forever. Mind the brightest day is just right after the darkest night. Use this time for your benefit – work out your karmic lessons in May to attract luck.
The Universe's tip: work out your karmic lessons, don't put them off!
Libra
Luck isn't going to be on your side in May. It doesn't mean everything is terrible and you will be a loser. The Universe just wants to remind you that you are responsible for your life and the results of your attempts. Recently, you've been complaining a lot about your life, saying you are going through a dark period. The Universe wants to show you that you deserve more. To get it, you should refuse or change something now.
The Universe's tip: it's the best time to learn a new skill. It will give you a key to your luck.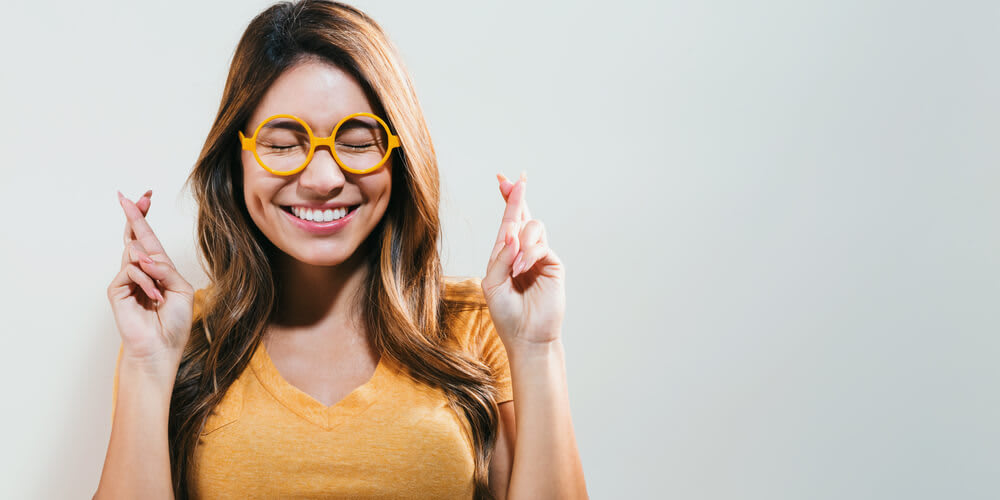 Gemini
Sincerity and a kind spirit are the main qualities that demand uncertainty. Unfortunately, you weren't sincere last month, and that's why luck won't be on your side this May. Don't be upset. Everything is possible, and it's just your regular karmic lesson. Dishonesty attracts misfortunes. A mighty force will continue to challenge your ego. Don't be surprised if it carries a tremendous emotional charge if you go the same way. Conflicts may arise if you do not express your feelings sincerely as they arise. Mind that luck is on your side and wants only good for you. That's why you continue to have challenges in May.
The Universe's tip: be sure always to tell the truth.
By the way, if you feel like you're struggling to achieve your goals, you may be doing something wrong. See here.
Aries
Aries reps don't need luck this May, as they are responsible and hard-working enough to get everything they want. Sometimes Aries will be too ambitious, but on the whole, things will go well for them. Aries need careful planning to keep a work-life balance. Otherwise, they will be too exhausted to go on.
The Universe's tip: get more remedial measures and spiritual exercises.
You may need to face difficult decisions this month. Find out what choices to make!
Scorpio
Classic Scorpio reps do not believe in miracles, so miracles do not happen to them. This sign firmly holds its life in its hands. They can easily achieve everything they need. Luck wants to be on their side, but they ignore it, trying to prove they can complete themselves.
Secret Universe's tip: you can handle every obstacle on your way.
Do you see? Even if you currently have problems with luck, it doesn't mean everything is lost. It only means you are learning your new karmic lesson. Moreover, you have the privilege to turn your life into the life of your dream with your own hands!
When you're unlucky, who protects you? See here.