Get travel tips for your Zodiac sign
Aries
March 21 - April 19
As a fire sign, Aries is an adventurer, always eager to try something new and thrilling. Leisure activities like sunbathing or visiting museums don't attract you.
However, you will never miss a chance to go camping, to dive, or… to climb Mount Everest! Besides, you take to a hot climate like a duck to water. Therefore, vacation destinations that fit these criteria are perfect for you. The more exotic, the better! Explore the world-famous Victoria Falls National Park in Zimbabwe, the underwater world of the Great Barrier Reef in Australia, or the Grand Canyon in Arizona. On the other hand, a spectacular sports event such as the Olympic games or the Super Bowl can also satisfy your need for a thrill. The choice is yours to make!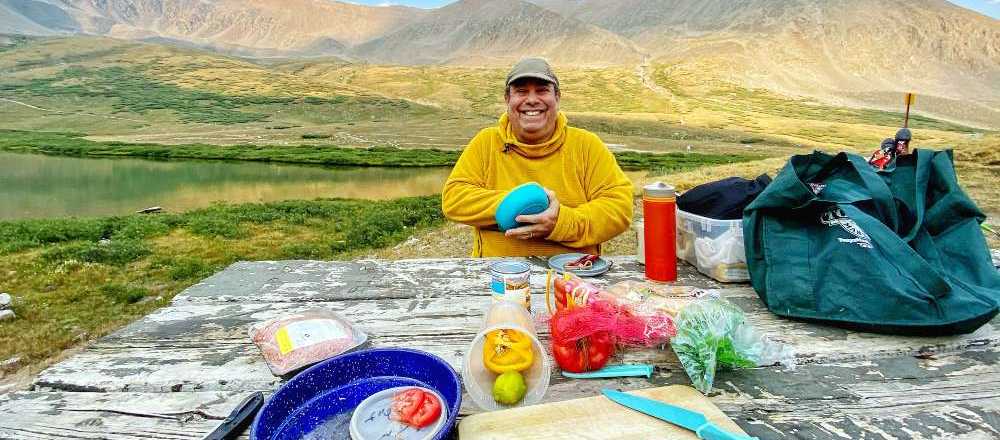 Taurus
April 20 - May 20
Taurus enjoys luxury, comfort, and beauty; that's why recreation through adventure is not your cup of tea. You will definitely enjoy your stay in Paris with its world's most famous museums; do visit the Châteaux of the Loire Valley with its outstanding architectural heritage! Whatever destination you choose, you should book a hotel room or an apartment in advance; a fantastic view is a must because sentience is paramount for you. If you can't afford a trip abroad, you may just as well go to a music festival held in the United States, e.g. the Grant Park Music Festival in Illinois or the Sierra Nevada World Music Festival in California. Being a very hardworking sign, Taurus needs to relax from time to time. The best way to relax for a Taurus is to have a fantastic spa vacation! Massages and facials, scrubs, and yoga will certainly help you recover your equanimity.

Gemini
May 21 - June 20
Geminis try to make the most of their vacation. Your trip usually encompasses a variety of recreation activities from bungee jumping to visiting places of historical importance. The more tourist sights and attractions you visit, the better. We recommend an active Gemini to tour two countries, for example, Greece and Cyprus or Germany and Austria. Mysteries attract you, so you will certainly enjoy exploring ancient castles of Scotland and Germany, half-ruined temples in India or China. But you may just as well make a long drive through your own country and visit various states, big cities, and small towns. Besides, you can easily do without luxurious hotel rooms that don't let you immerse yourself into authentic local life. You'd better take a room in an inn or a small boarding house for this purpose.

Cancer
June 21 - July 22
As a water sign, Cancer should spend his/her vacation near water. It may be either the fascinating white beaches of Spain, Cyprus, and Miami or the gorgeous lakes of Switzerland, Canada, and Senegal. Consider a journey to beautiful and exotic places such as Lake Titicaca in the Andes or Lake Baikal in Russia. A romantic Cancer will certainly enjoy such a great vacation! We also recommend that you reserve a room in a small inn as privacy is paramount for you; you are not likely to enjoy staying in big hotels. Besides, Cancers have strong family bonds, so they may just as well visit their distant relatives. Make sure you have a camera with you: you are a very sensitive and sentimental person; pictures will help you revive the most exciting moments of your vacation.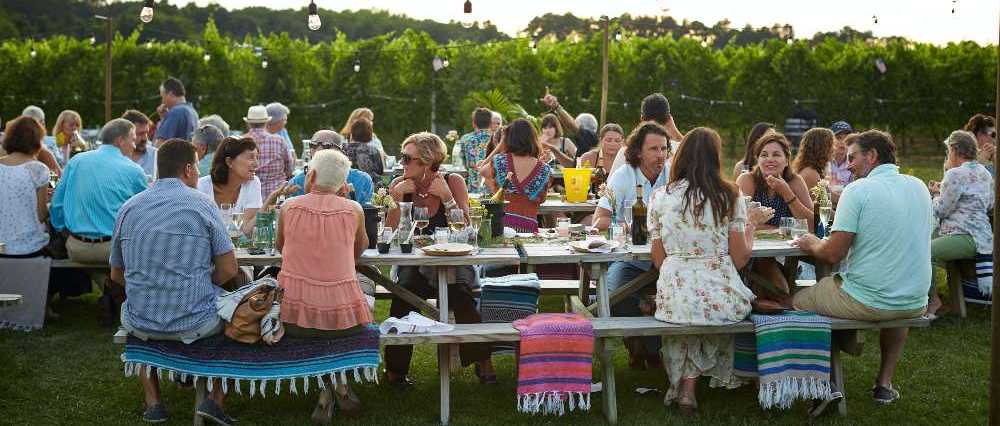 Leo
July 23 - August 22
Leos love luxury. Moreover, Leos are very scrupulous; they will think out their vacation in advance to create a most memorable journey! You like being the center of attention and enjoy the big city rush. Ideal vacation destinations for Leos are major world capitals and megalopolises that offer a great variety of leisure activities. Consider New York, Berlin, London, Rome, Madrid, or Shanghai to spend an incredible and memorable vacation. Combine several activities during your vacation; go sightseeing and shopping, visit museums and galleries, buy tickets to the theatre or ballet. With royalty blood streaming through your veins, you will certainly enjoy visiting magnificent castles and palaces. For this purpose, you should visit Gothic-Renaissance Corvin Castle in Transylvania, moated triangular Caerlaverock Castle in Scotland, or world-renowned Neuschwanstein Castle, aka New Swanstone Castle, in Germany.

Virgo
August 23 - September 22
A Virgo is a very active sign; the so-called lazy vacation is not your cup of tea. While planning your trip to a foreign country you study its traditions, customs, and history. Your ideal vacation destination is a place that differs from your native country in culture and traditions. We advise that you make a journey to India, China, or Egypt for this purpose; explore the Pyramids of Giza, visit the Umaid Bhawan Palace in India, or the Temple of the Golden Pavilion in Japan. These countries will present you with a perfect opportunity to expand your knowledge of other cultures. Virgos are always careful of their health, so a spa vacation is an excellent idea for them. Aerobics, yoga, and massages will help you stay fit and recover your equanimity.

Libra
September 23 - October 23
Libra is a very sociable and convivial sign, so first and foremost you should travel with your family members or friends because you can't stand being alone in a place you don't know. Make sure your co-travelers share your love for exciting nightlife. On the other hand, Libras will eagerly explore new places and do some sightseeing; though it's not their primary objective. Perfect vacation destinations for you are New York, Palm Beach, or Nice where you will enjoy spectacular sceneries, shopping, adventurous nightlife, and make new acquaintances! Moreover, Libras love luxury and beauty, that's why you will never revel in staying in a small inn; do book a spacious and comfortable hotel room with Jacuzzi.


Scorpio
October 24 - November 22
A Scorpio strives to escape from the everyday rush and to have the so-called calm vacation. Being a water sign, you should go on a sea voyage – it is the best recreation option for you! Dolphins jumping out of the water, occasional seagulls, and salty air will help you relax and free your mind from everyday cares. Or you may rent a cottage near a lake where you can fish, play tennis, ride a bike, or take long walks. Ideal vacation destinations for a Scorpio include Assisi, the town in Italy, Bora Bora, Lapland in Finland, and Lombok in Indonesia. You don't have to go far to enjoy nature; you may just as well explore beautiful places of the United States, e.g.: Yellowstone National Park, Bryce Canyon National Park, or Lake Tahoe.

Sagittarius
November 23 - December 21
A Sagittarius is an energetic sign. You enjoy traveling and are always eager to explore new places. Your motto is "the farther, the better." Perfect places for starters include Greenland, Bali, Japan, and Israel. If you are an experienced traveler, consider Chile, Bolivia, Tibet, and Indonesia. A Sagittarius is a fire sign which means that you prefer a warm and dry climate. Besides, you try to soak up as much information as possible; you will certainly enjoy sightseeing. However, you eagerly explore both major tourist attractions and less-known and distant places. Therefore, do visit Amien Cathedral in Paris, Quartiere Coppede in Rome, Kasha-Katuwe Tent Rocks National Monument in New Mexico, or the Lost Sea in Tennessee.

Capricorn
December 22 - January 19
A mountain resort where a Capricorn can enjoy snowboarding, mountain biking, ice climbing, or hiking is a perfect vacation place for this sign. A spectacular and breathtaking view is a must for a Capricorn! There are a lot of wonderful mountain resorts in the United States located in the city of Aspen, Colorado, Big Bear Lake, California, Mountain Village, Colorado, or Killington, Vermont. You may just as well spend your vacation in China, Switzerland, Austria, Cyprus, or Turkey, all of which are known for their mountain resorts. Besides, you take a great interest in the history of the country you are visiting. If you can't make up your mind about your vacation destination, then choose a city of great historical significance. You should visit Cairo, Rome, Deli, London, or Athens for this purpose.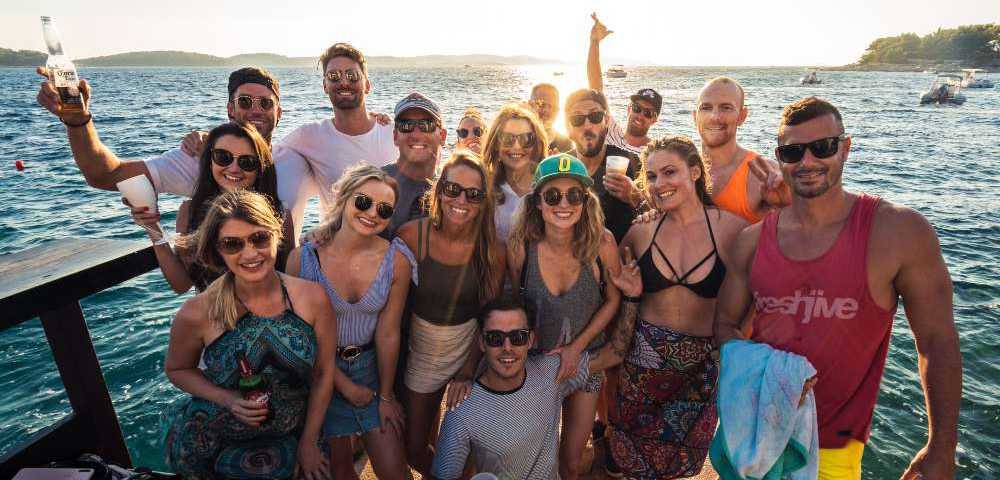 Aquarius
January 20 - February 19
An Aquarius is an adventurous and energetic sign. As an Aquarius, you prefer to travel alone. Popular tourist routes don't thrill you; you enjoy exploring little-known tourist attractions. You will also revel in a vacation in the great outdoors because the sense of freedom is paramount for you. Therefore, we recommend that you make a journey either to the Canadian Rockies or Yellowstone National Park or to go farther afield and visit the Himalayas, the French Alps, or the Wetterstein Mountains in Germany. Besides, you take a great interest in science; therefore you will certainly enjoy visiting world-renowned space centers, museums, or observatories. Wherever you go, you like staying in touch with your friends, family members, and coworkers. So, make sure you have your laptop or tablet with you!

Pisces
February 20 - March 20
Water beckons any individual born under the Pisces. Therefore, make sure your vacation place is located near water. It may be either a nice bungalow on the seashore or a splendid lakeside cottage! Excellent vacation destinations for a Pisces include Niagara Falls, Costa de la Luz in Spain, the Island of Rhodes, or the Great Lakes. Being romantic to your fingertips, you may just as well consider a fantastic and peaceful Mediterranean cruise. When booking a hotel room, make sure the hotel offers spa so that you could pamper yourself from head to toe. On the other hand, the worst idea for a vacation is to go hiking; a vacation in the great outdoors is not the right thing for you.
Top Winter Vacation Ideas
Follow the simple tips made for your sign and let this cold season become a truly cool one!
Read Now!