January Love Horoscope For Aries

Dear Aries, we're sad to inform you that January will not be full of fire or drama. We know you like things spicy, but this month will be all about reflection, relaxation, and calmness. It will be a good period for rethinking your past romantic decisions and moves – maybe, you have missed some important warning signs?
Communication will be the top priority for your relationship and your love life. Pay attention to small details and think before saying something (yes, we know it's hard). Don't let your emotional outbursts create unnecessary issues, tension, or conflicts in your relationship – you don't need any negative energies this month. Try to relax!
January Love Horoscope For Taurus

Your ruling planet, Venus will send some secretive and passionate vibes your way, making you interested in everything forbidden and taboo. You may try something extra spicy with your partner this January. You will also feel the temptation to give in to your darker urges, but if you want your partner to feel comfortable in your presence, don't do or ask for anything too risky.

The month will also make you more serious when it comes to finances. You would love to buy something luxurious for your partner or yourself, but hurting your budget is not wise. On January 20, you will have some good news headed your way – you may get a promotion! This will force you to focus on your job and neglect your love life somewhat.
By the way, your relationship may be KARMIC. See how to detect a karmic relationship!
January Love Horoscope For Gemini
Mercury will have an important message for you this January – all you need to do is listen more and talk less. Focus on analyzing your relationship and thinking about your past. Maybe, you will understand or notice something very important.
This January, you may struggle to be honest or open about your true desires or intentions. You may face an issue, but you are too proud to talk about it with your partner, so you will just overthink it instead. Make sure to avoid using sarcasm to hide your pain – your biting words sting a lot, and hurting your partner will not actually solve your problems. Instead, it may make them worse.
If you want to overcome certain challenges in your relationship, this reading may help you analyze them and heal!
January Love Horoscope For Cancer

Due to Neptune's dreamy vibes, you will finally be able to relax and forget about certain love-related issues. If you have been fighting your fears or confronting your regrets, January will give you a peaceful period of bliss and joy. Your relationship is not perfect, but this month, it will be much easier to pretend that it is.
Your intuitive skills will receive a boost this January, so make sure to use them wisely. You will be able to see what others don't. Maybe, you will notice something important about your partner or your relationship. You will also be able to set new goals and go after them together with your partner, probably making your relationship feel spicier and more meaningful.
January Love Horoscope For Leo
This January, your love life will be full of joy, laughter, and playfulness – get ready for some lighthearted fun with your partner! Of course, you will still feel the need to be the center of attention, but your significant other expects this and is always ready to boost your ego. However, if you're just getting to know someone, you may put them off with your a-bit-too-royal behavior.
The last week of the month will be more serious: you will have to deal with some important issues. Decisions will have to be made, certain aspects of your relationship will need to be analyzed. You will feel some intense, life-changing energies during this period. You may be able to develop or improve your relationship.
January Love Horoscope For Virgo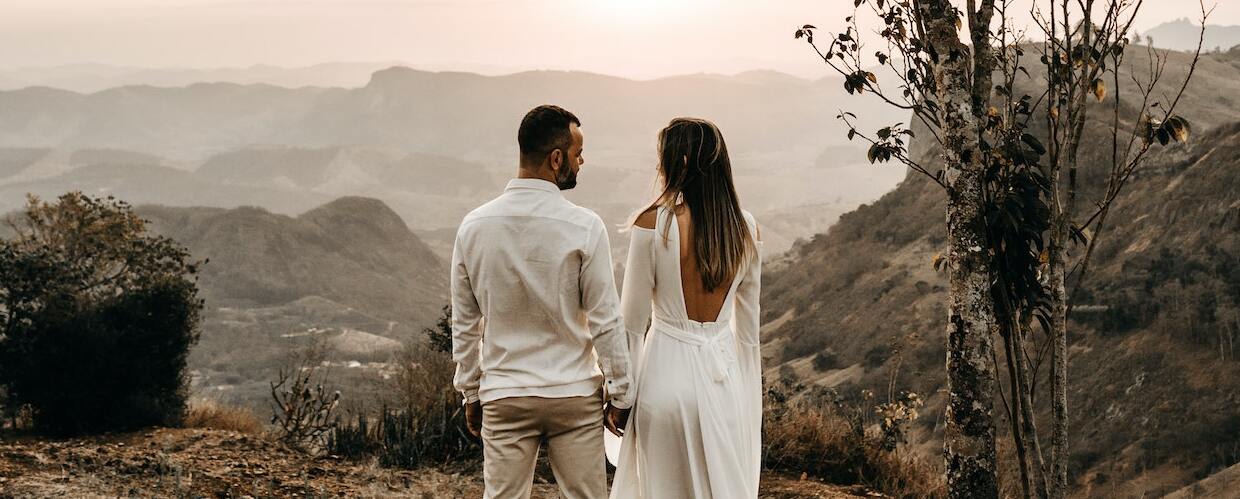 January will be quite confusing for you, dear Virgo, and getting a straight answer out of anyone (including your partner) may seem impossible. It will be difficult to have meaningful conversations because both you and your significant other will be reluctant to open up and share your true feelings.
During the last two weeks of January, you will be focused on setting goals and being patient. Don't leave anything to chance – if you and your partner know what you want to achieve, you both should get it secured. Also, a lot of new people will appear in your life, which may result in getting a new perspective and experiences. You may start understanding your relationship or even your life as a whole better. Or, if you're single, a new romance may be in the cards!
January Love Horoscope For Libra
This is a busy month for your couple, dear Libra, and you will have a lot of important things to do. However, your peace of mind is also important, so make sure to cut down your to-do list. The energies of the month are looking a bit chaotic, but it can also bring a lot of pleasant moments and experiences for you and your partner.
Neptune may create some suspicion and tension in your relationship, making you doubt your partner. Are they being honest with you? Are they hiding something? The truth is not really clear. Don't make any important love-related decisions this January because you may be misguided or confused. Just be patient and calm.
If you're going through a rough patch in your relationship, use this reading to heal your connection.
January Love Horoscope For Scorpio

You will need to deal with some chaotic energies surrounding your love life this January, so get ready to wade through a lot of issues or conflicts. However, don't make any hasty decisions. Think before acting. Mapping out a plan before actually doing something will ensure success.
Mars will bring out your aggression, and this is not really a good thing if you're in a relationship. Make sure to be patient, don't let your emotional outbursts create unnecessary conflicts or drama. You don't really need drama, do you, Scorp?
January will also increase your need for emotional closeness. You will want to spend more time with your partner, or, if you're single, you will be in a flirty mood.
So, how well-suited are you for each other? Check out this Tarot reading to find out.
January Love Horoscope For Sagittarius
Dear Sag, this January will give you a magnetic aura, so if you're single, make sure to use it to charm your crush. This is a great period for changing your appearance and maybe getting a new haircut – this will allow you to feel even sexier. This cosmic glow-up is sure to make you confident.
Romance will accelerate into the fast lane this month, making your heart beat a little faster. However, make sure to control your emotions and check yourself from time to time because you may get carried away, especially if you're single.
The last week of January may send you some conflicting messages. If you start feeling overwhelmed or confused, take a little break and relax.
January Love Horoscope For Capricorn

Mercury is sending honest vibes your way this month, so make sure to use a direct approach when communicating with your significant other or potential partners. If someone doesn't like your blunt humor or sarcastic remarks, this person is not for you. You don't have too much patience this month – don't waste it trying to connect with the wrong people who just don't get you.
In your own unique way, you're caring and sympathetic, but if your partner exaggerates their issues, you may get mad. You don't want anyone to over-complicate things.
The last week of January may give renewed hope about love. You may feel like you have full control over your romantic life!
January Love Horoscope For Aquarius
This January will be exciting for you, dear Aquarius: you will push boundaries trying to find out what you can actually get away with or what you can achieve. If your crush or significant other is an Aquarius too (or maybe an Aries), this may result in a fun adventure.


You will be focused on having a good time together with your partner, neglecting other spheres of your life. Love and romance are important parts of your life, but they shouldn't eclipse everything else, making you forget about your responsibilities or chores.

The last week of January will make you feel innovative. You and your partner will look for new ways of connecting or having fun together.
January Love Horoscope For Pisces

Right from the very start of this month, communication may be tough. You may have no idea what is going on between you and your partner (or your crush), and it's impossible to make the right decision when everything is so chaotic.

The second week of January will make you want to relax a bit and keep daydreaming. When your relationship gets difficult, isolating yourself is not really the best decision, but it is your preferred method of protecting yourself from toxicity.

The last week of January will send outgoing vibes your way, so if you're looking for love, you will have no issues making the first move. If you're taken, you will be able to solve an annoying relationship problem by talking to your partner.
Is Your Connection Strong?
Explore the reality of your relationship and discover all your hidden issues!
Get your reading