Aries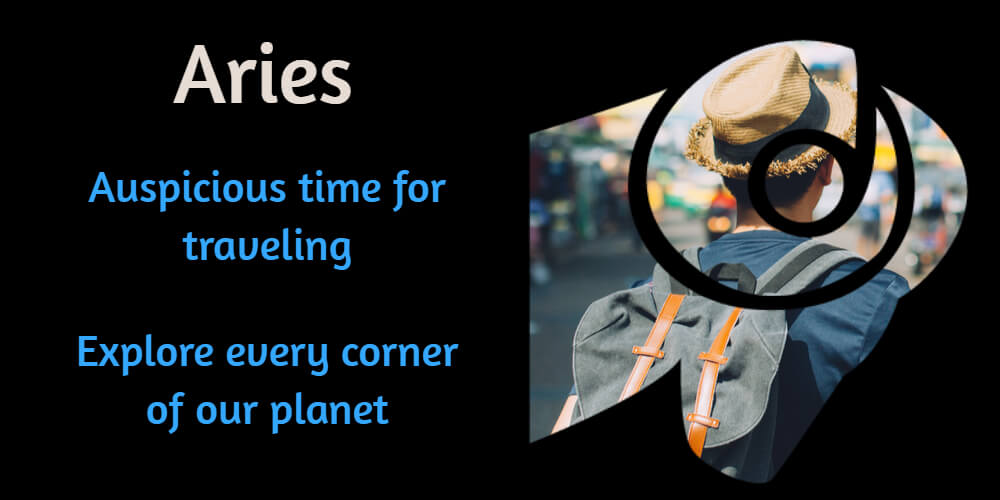 The year 2022 will be an auspicious time for traveling. Both short trips and long voyages will not only be pleasantly entertaining but financially rewarding as well. Feel free to explore every corner of our planet – such opportunities knock but once – and don't let anything stand in your way!
Taurus
Traveling will not be abundant, but the quality is of more importance than the quantity. Every trip will be physically and emotionally stimulating, no matter if it is a business trip or a personal vacation. Jump on every opportunity of adventure that comes your way this year!
Gemini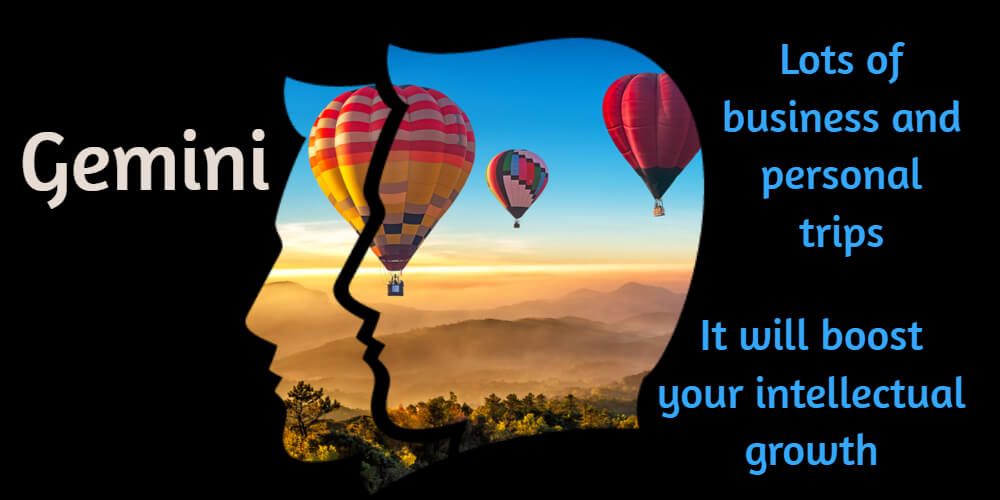 Do you already feel the traveling itch? 2022 will offer enough opportunities for both business and personal trips to scratch it! Don't feel guilty if you give too much time to travel – it will be the engine of your intellectual growth and the source of various topics to discuss literally with anybody.
Cancer
This year you will not trade the comfort of your home for any of the alluring travel opportunities you are sure to see. However, try not to replace the serenity of your family life with routine. Make a sensible effort to see new places and meet new people in order to make your life fuller.
Leo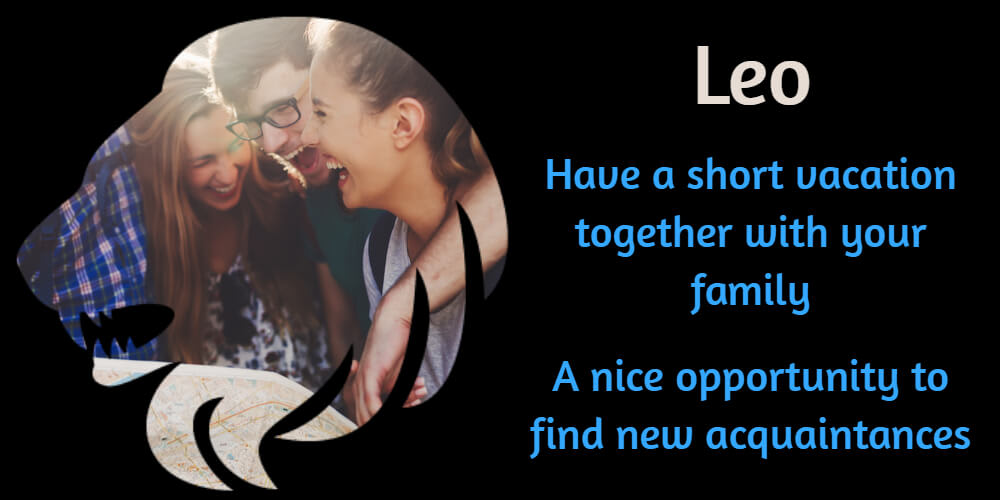 2022 favors your traveling plans. You will find time, strength, and resources for every trip you'd like to take. Have a short vacation together with your family – it will be a much-needed timeout for a busy Leo and a nice opportunity to find new acquaintances.
Virgo
Traveling is not a favorable activity for Virgos in 2022. The busy year will put your plans for travel and entertainment on the back burner. However, short trips may be taken in order to recover strength. Business trips are possible throughout the year as well.
Libra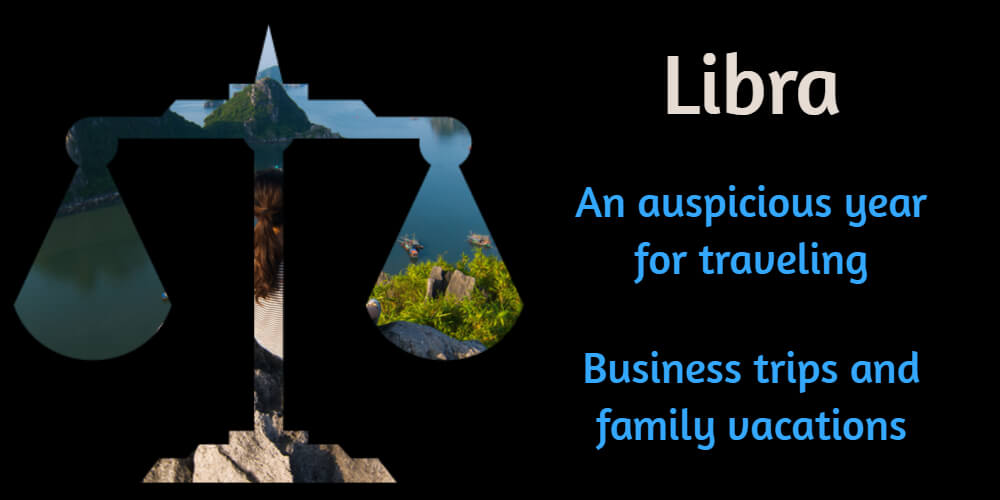 This is an auspicious year for traveling. Business trips may be time-consuming and wearing, but if you alternate them with family vacations, you will have a chance to feel relaxed and refreshed, which will also improve your overall health – both physical and mental – for the whole year.
Scorpio
2022 will offer you opportunities to take stress-relieving pleasure trips; don't forget to take your loved ones with you and let them relax on the warm sand of the beach as well. Business trips may take you overseas; be ready to pack your bags and explore.
Sagittarius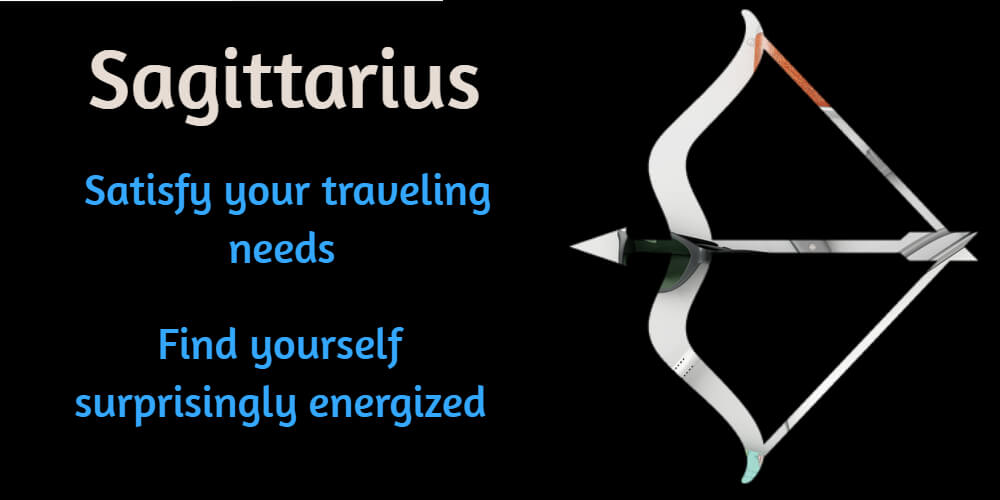 Financially trouble-free, the year 2022 will provide you with all the time and resources you need to satisfy your traveling needs. You will find yourself surprisingly energized and relaxed by personal and professional trips; what's more, they will become a wonderful source of useful knowledge about the structure of the world.
Capricorn
Traveling may not be your favorite recreational activity, but 2022 will bring opportunities for both professional and personal trips, as well as the time and resources necessary to jump on them.
Aquarius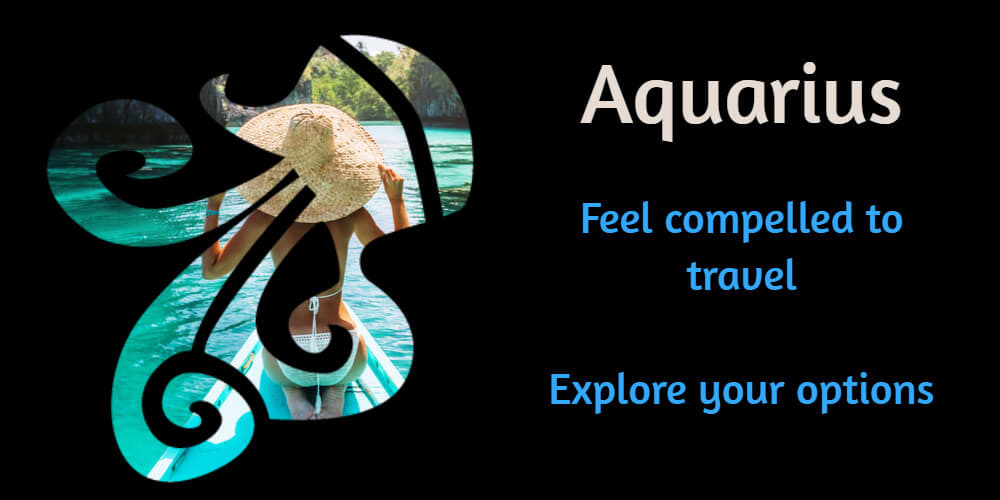 You may feel compelled to travel this year, especially if you're feeling a little overwhelmed with the events that are threatening your routine. Just keep in mind: traveling will impact that routine even further. Explore your options and see where they take you. After all, the world is a big place and life is short. If you want to see more than just your backyard, that's a healthy urge.
Pisces
Long trips will not bring much pleasure, but short family vacations are sure to replenish physical and mental strength. Just make sure you can take your mind off troublesome matters and have a fully relaxing experience.