Aries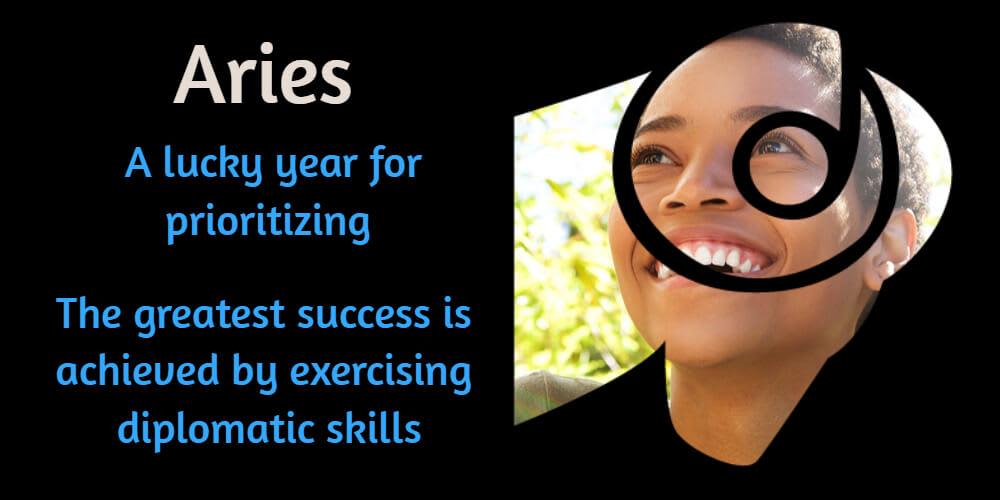 The year 2021 will take you closer to the achievement of important goals. This is a lucky year for prioritizing and determining life values and ideals, as well as for taking up new activities – literally any project is sure to have a positive outcome. Try to get a grip on yourself, though; otherwise, your impulsiveness might cause serious problems, far more serious than you could ever imagine. However, calculated risks can be taken in the spheres of career and finance. But the greatest success of the year can be achieved if you exercise your diplomatic skills. Being around people, socializing, and cooperating with them will boost your long-term prospects.
Taurus
2021 is a very promising year in terms of social life and relationships with your loved ones, friends, and family. You will finally find your long-sought harmony. This year will be relatively easy, and the events will unfold very quickly. Every day will bring you something important or exciting; be ready for active rest, traveling, complicated assignments, and loads of work. But you will find lots of helping hands willing to carry the burden together with you. Mid-year you might find yourself acting on the spur of the moment, so get ready for the long-term consequences this may cause. Try to spare yourself the worries and frustrations by taking accurate and thoroughly thought-over actions in your professional and personal life. Don't be lazy – the busy year won't forgive your procrastination.
Gemini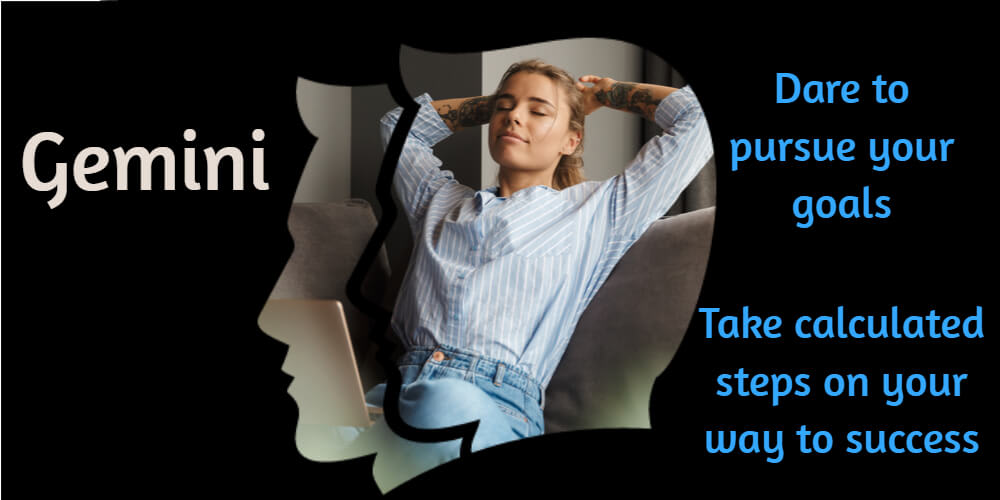 Dare to pursue the goals you set for yourself in the previous years! 2021 is an auspicious year for achieving your ambitions; it will give you as much time as you need to analyze your plans, adjust them, and take calculated steps on your way to success. Be honest with yourself and others, have a realistic view of your perspectives, and tune in to optimism to enjoy the year. Feel free and be brave to try everything new and explore the world around you.
Cancer
Replace your protective shell with a steadier position in life. Shocking as it may seem, you will have to remind everyone around (yourself included) that your wishes and desires are as important as everybody else's. Stay composed; let the newly acquired self-assurance and energy take the lead. In the middle of the year you may come across some roadblocks, but you must find the strength not to give in and get past them to see all the promising opportunities that the end of the year is sure to bring you. Hard work will enhance your chances of success in 2021. You've always been a secret firework of innovative ideas and insights; it's time to ignite the fuse and get the world to see you shine!
Leo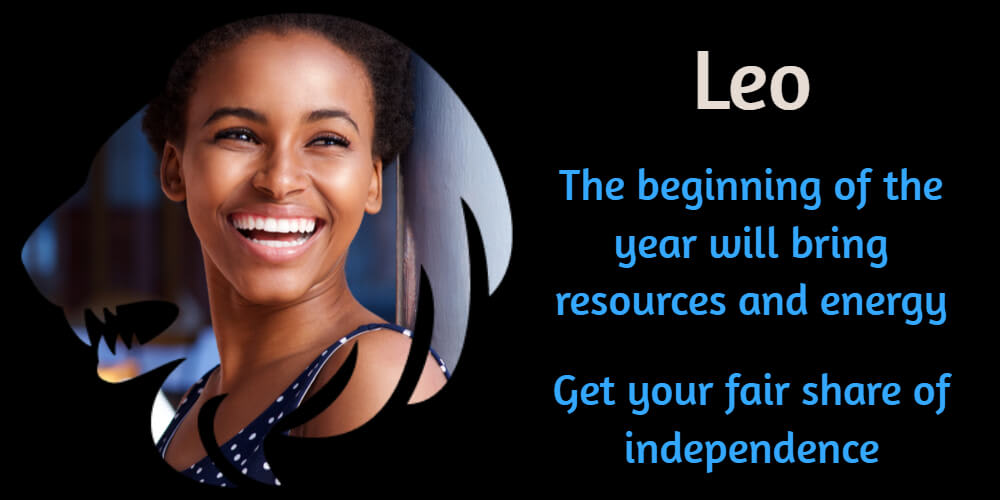 The beginning of 2021 will bring resources, ideas, and energy, followed by a portion of troubles in the middle of the year. Despite your showy nature, your lifestyle will be very simple, austere even. You will find every way to learn your inner self and overcome the challenges falling to your lot. Trust nobody, even your partner or relatives; get your fair share of independence – you will need the freedom to listen to your heart and choose your way.
Virgo
2021 will be an optimistic year for Virgos, teaching them mature thinking and acting, socialization, and giving positive energy. Take a chance to look into yourself and reevaluate the goals you've been pursuing. Try new paths, welcome new ideas; however, make sure you double-check the ideas offered by other people. Mid-year you may experience some stress connected to destabilizing events. Don't jump to conclusions; take calculated steps that will have a positive influence on your personal life. Unleash your creativity and be ready to enjoy the spotlight!
Libra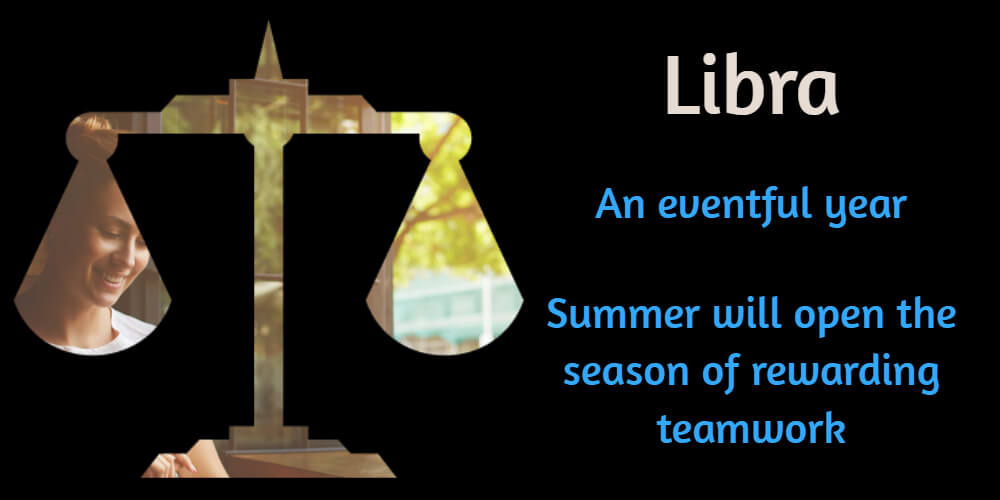 This is an eventful year, promising a multitude of changes that should have been made long ago. With your energy and spirits high, you will realize your potential and overcome every challenge life brings to you. Take thoroughly calculated steps to reach the middle of the year peacefully and have some time to breathe freely. Summer will open the season of rewarding teamwork and collaboration, but make sure you do not overstretch yourself. Find a way to maintain a life/work balance and separate the husk from the grain.
Scorpio
The promising year is sure to bring closure to the issues that have been troubling you for quite some time now. Your intuition will work at its best, allowing you to make wise decisions, discover personal and professional opportunities, achieve aims, and make good progress in life in general. You will also be able to put some time-consuming, yet ineffective projects on hold. Be ready to deal with anxieties in the middle of the year and get a grip on yourself; beware of your environments and contexts as they may have a negative impact on your ambitions for the year. Find the courage to face obstacles; let go of the grudges generously and see yourself in first place on the success podium at the end of the year.
Sagittarius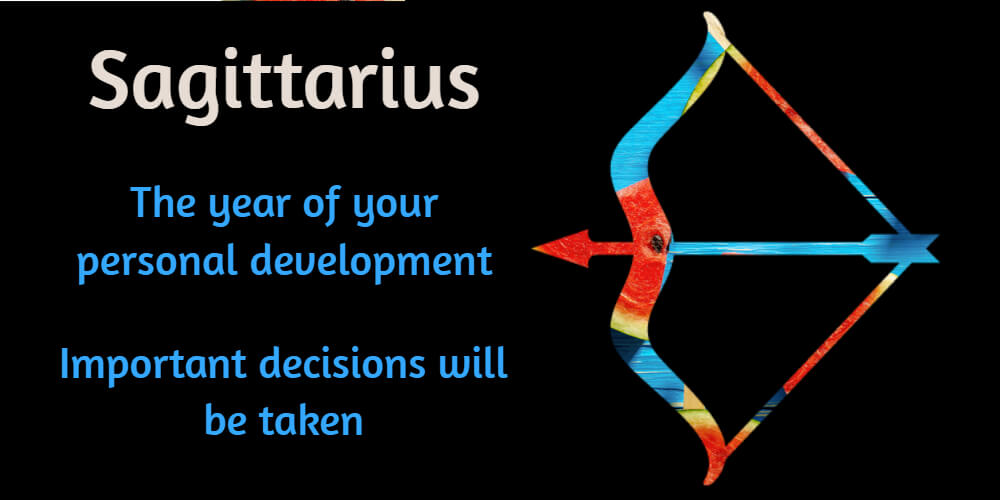 2021 should become the year of your personal development. You will see your routine replaced by active progress and focus on your promising future. You will feel mature enough to see your life as a whole and deal with complicated issues in a more effective way. Important decisions will be taken in the spheres of personal and professional relationships. Don't be afraid to discard those which hinder your personal growth and independence. Spread your wings and see the great results of all your efforts by the end of the year.
Capricorn
In 2021, you may want to review your goals and priorities. You will see development and growth in every sphere of your life, so get ready to achieve your ambitions even if it requires some mental strain from you. Your experience will not be completely cloudless, as there are limits and people willing to put spokes into your wheels. Don't let their criticism or misunderstandings at your workplace damp your ardor. You may feel that your efforts are not appreciated or properly rewarded; take time to decide what you want to achieve in the long run. Stay calm and composed; fence all the negative forces off to enjoy your freedom.
Aquarius
Get ready, Aquarius. This year you will be faced with the constant balancing act of routine vs. the unforeseen surprise challenge. Though you are always up for a challenge and will gladly rise to any occasion, you cherish the routine as well and hate to have it threatened throughout the year. This also means will have to juggle more than usual in both your work life and relationships with those around you. But the good news is, you'll do it with your usual grace, as long as you stay positive and don't become overwhelmed. Find comfort in your friends and especially your romantic loved ones. They relish the opportunity to take care of you, even though you may not always be asking for it. By the end of 2021, you may feel like a totally new person.
Pisces
2021 may stimulate life-changing decisions. Think about what YOU need, what goals YOU want to achieve, what future YOU would like to secure. Whatever's been holding you back, it's gone. Be brave; make choices even if it hurts other people – the end justifies the means. The middle of the year may bring legal issues. People around you may want to take the wind out of your sails; beware of deceiving friends and mean coworkers. You are too feeble to withstand emotional strain this year; focus on important goals and persevere in pursuing them.
Explore Your Destiny With Runes
Rune reading is one of the oldest, most accurate, and spiritually loaded methods of divination that has come from northern Europe.
Check my reading