What is your Tarot card for April?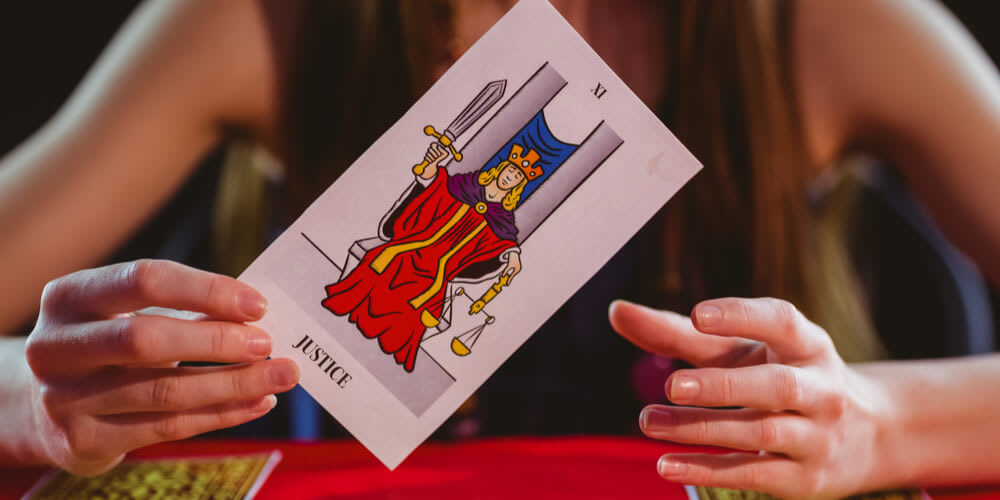 Aries
Aries Tarot card for April is Justice. Now, you can't change anything. This card may bring you both fortunes and misfortunes. It depends on your previous deeds. If you are honest with yourself and others, you have nothing to worry about. If you cheated on a close person or betrayed people around, prepare for the worst. Don't be too upset if you haven't been a good person recently. It would help if you analyzed your deeds through future karmic lessons, which the Justice card will bring you in April. Besides, Justice calls you on sympathy and helping others. It warns you: you can't be prosperous and wealthy without helping others.
Taurus
The Hermit is your card for April. It's not about happiness and joy, but it will guide you through a dark period with the help of self-reflection. Taurus reps need to recharge their batteries and make a pause. It will give you the strength and energy to go on. Be honest with yourself as you're the only one who knows the truth about yourself. If you follow this card's tips and dedicate April to self-development and recharging, wealth and prosperity will wait for you as rewards.

Want to learn more about your personality? Read here.
Gemini
The emperor is your card for April. This card brings you self-confidence and wisdom. It shows you that it's time for action and you are wise enough to be responsible for everything around you. Moreover, The Emperor tells you that you should become accountable for your close ones. You will notice the first good changes in your life when you start helping others. It's essential to do it from an equal position, not a higher one. If you exalt yourself under others while helping or supporting them, nothing good will expect from you in the nearest future.
See what you can expect from 2022 here.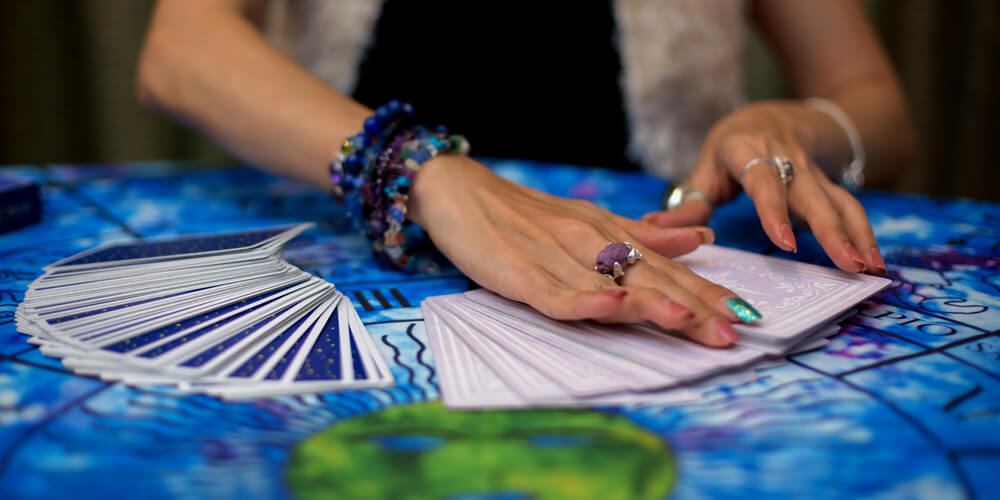 Cancer
The Sun is Cancer's Tarot card for April. This card is about bringing clarity, power, and light. It usually appears after a difficult period in your life. April is going to be the Sun of pleasant surprises for you. You will finally realize your power and strength. This is the month of self-development and inner growth. April means changes for you. Use this time for your benefit. It's also a perfect period to start something new. Be sure that any project of yours will be successful.
Leo
Death is the card for Leo reps in April. Don't be afraid of the name of the card. Death isn't only about something terrible. Vice versa, this card is going to bring you growth and prosperity. You know that after dark time there is always light. This card asks you to give up on a useless struggle with yourself. Accept yourself as you are. You aren't omnipotent, and it's normal because nobody is. As soon as you take it and start delegating some things to your close ones, you will be surprised by how wonderful your life is. It would be best if you lost to win.
Virgo
The Star is your card for April. This card is here to motivate you, to show you are in the right place and do everything you are supposed to. The Star also shows you that the Universe supports you and is on your side. You should have the freedom to be yourself. Your key to success is hidden in the truth of being yourself. The Star strengthens your sense of purpose, leading you to the desired result much faster.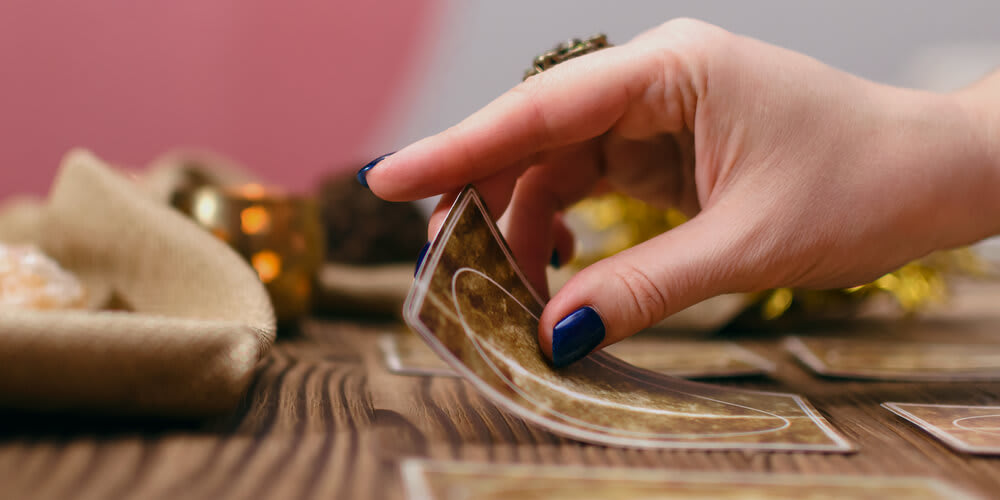 Libra
The Magician is your card for April. This card is about knowledge and experience. It warns you about the necessity of learning a new skill or language. If you do it, the Universe will bring you success and prosperity. April is the month of changes for you. It's up to you what kind of changes you will get. The Magician card gives you tips on what to do to be on the winning side in April.
Scorpio
The Lovers are your Tarot card for April. This card shows you that it's time to meet your significant other, and you should choose between love and a career now. However, you can select both paths in April. If you do, you will get nothing in the end. The Universe expects you to follow your heart and not dedicate too much time to work. It is the best time to save your relationships if you are already married. April is the month of connection for you. Besides, it will be good for you to get on well with your colleagues.
Learn more about your love life here.
Sagittarius
The World card is the Tarot card for Sagittarius reps in April. It reminds Sagittarius that their life is in their hands. Balance is the keyword for maintaining success and prosperity. The World card tells you that you should find balance in all spheres of your life: physical, psychological, financial, etc. Only through balance will you find your key to success. You are prone to be keen on one sphere for a certain period. It's not right. If you dedicate all your time to the financial sphere, your romantic life, as well as the other ones, will suffer. Balance is needed to spend, earn and exchange energies daily.
Explore your sign's romantic life here!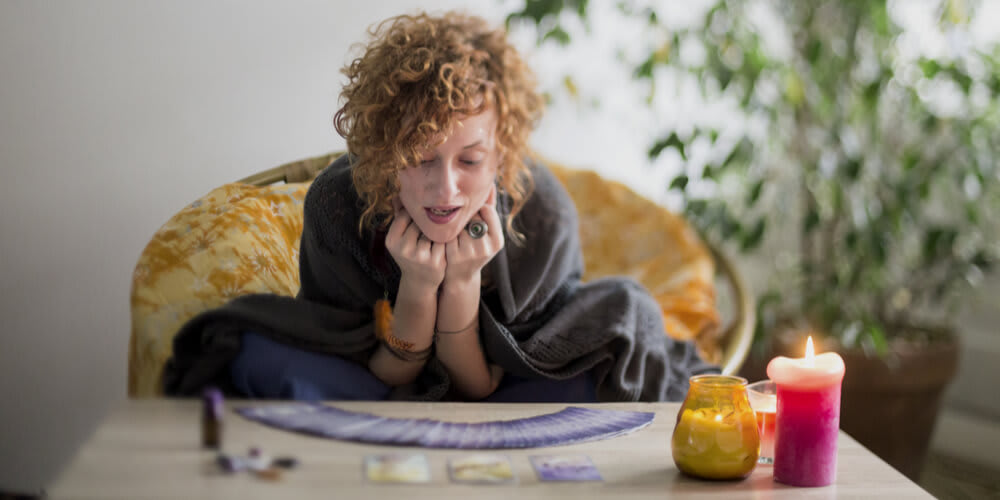 Capricorn
The High Priestess is the Tarot Card for Capricorn in April. The card shows you that you should listen to your intuition only this month. Your inner voice will tell you what people should be your partners and friends. Don't be afraid of breaking up with your current partner if your inner voice tells you to. It's quite a strong card, and ignoring its tips can be severely punished.
Are you compatible with your partner? Find out here.
Aquarius
The Devil card is your Tarot card for April. It means challenges and temptation. This card also represents the dark period, but you already know that every challenging period has an end. The Universe will test you in April, and it's up to you whether you will be rewarded or punished afterward.
Your Zodiac sign is special. Find out why here!
Pisces
The Fool is your Tarot card in April. The word «fool» is associated with nonsense. The truth is that this card is about encouraging and starting something new. It encourages you to create what you were thinking of and then think about the consequences.
So, you've learned your Tarot card for April now. Apply the information given at once as in this way, you can head off the adverse situations.
What is your secret number?
Learn secret information hidden in your birthdate
Check now!