Aries
In January, you'll face some tough issues that may concern your significant other and your private life. Frustration is possible throughout the whole month; reorientation may be a key to successful resolutions of the majority of your problems. You will tend to make a mountain out of a molehill and will need some news that will make you change your mind. Your partner can also teach you some things and make it easier for you to accept the future. However, even a close friend of yours can cope with the task as well. Obstacles will be easier to cope with if you don't swing from one extreme to another.
Taurus
At the very beginning of the year, Taureans are under the sway of their wish to learn something new. There is a very high possibility that in January you'll meet somebody with similar interests and hobbies. No great love is expected this month but chances are you'll spend enough quality time with the person you like. In January, a career is not the thing you should pay your attention to. Instead, concentrate on performing more physical exercises. After the great celebration of the winter holiday, your body will be very grateful to you for this. What's more, it will help you cope with stress, too.
Gemini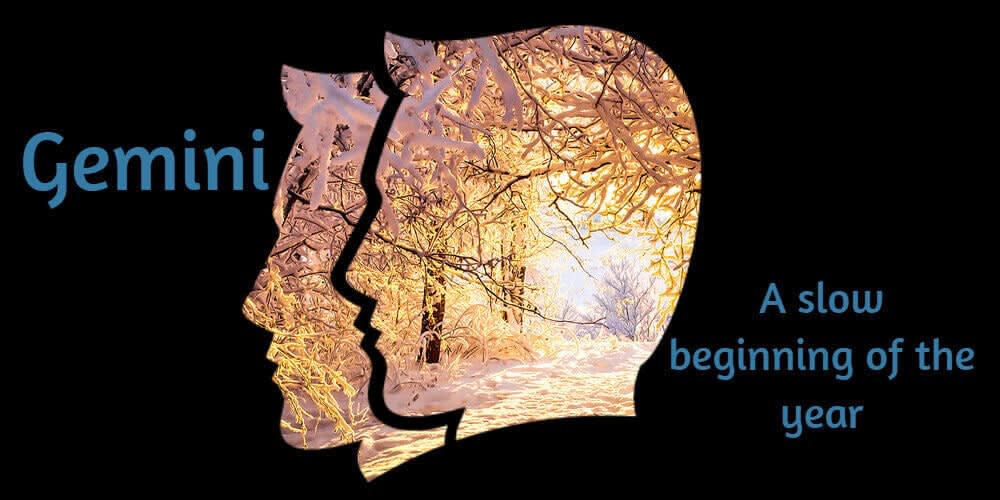 For Gemini people, January will be a month of deep relationship. Despite the fact your thoughts will be mostly devoted to self-education and self-development, Venus will give you a special person who has interests close to yours. These common values will help you become closer to each other. However, don't let your romantic affairs rush to your head! The beginning of 2022 is going to be a bit slower than the other part of the year for Gemini guys. Be aware of the fact and don't expect any great shifts or accomplishments. As for your career, the situation is more or less stable. Don't expect a big career boost, though, as you'll have to wait a bit. Use the month to take better care of your health and don't avoid preventive measures, too.
Cancer
As the year begins, Cancer people start striving for something new. What they mostly expect of January are strong emotions and unexpected events. However, sometimes your ego prevents you from serious achievements so try to hide your feelings from other people. As for your relationships, dear Cancer, in January it's a harmony that you'll mostly await. If any disagreements between you and your significant other appear, you'll be able to resolve them all quickly. If you don't forget about important preventive measures, in January you can enjoy the period of good health, too. The best way to relax in January for Cancer reps is taking a hot bath.
Leo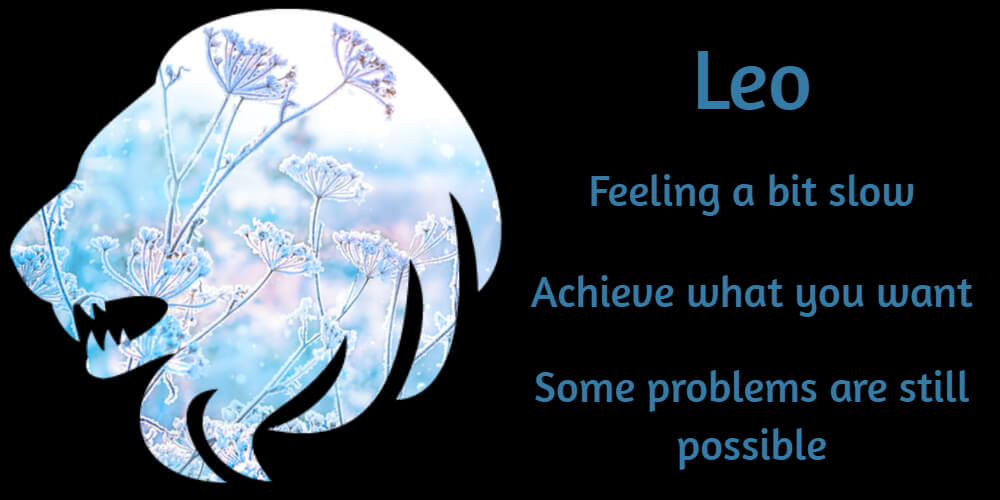 At the beginning of January, you're going to feel a bit slow. It mainly concerns your work but can give you a good chance to focus on your relationships. In the communication sphere of your life, you'll decide to stand for what you strongly believe in. For Leo guys, this is a big advantage because they can finally achieve what they want. However, there can appear problems if a Leo representative meets an equally influential person. In such a case, an innocent conversation can easily become an unpleasant argument.

Virgo
Career success will become the brightest sparkle of your January, dear Virgo. Achieving goals is very easy for Virgo natives and their profession is one of the most interesting things for them. When it concerns the relationship sphere of your life, dear Virgo, peace and harmony are expected. This is good because the year 2021 didn't seem to be too peaceful for you. In January, your relationships will flourish. Both single Virgo natives and those in a relationship will do perfectly well. Besides, don't forget that you can rely on your close friends and your family and they'll be ready to offer you a helping hand whenever necessary. However, make sure you'll return the favor when it comes to this.

Libra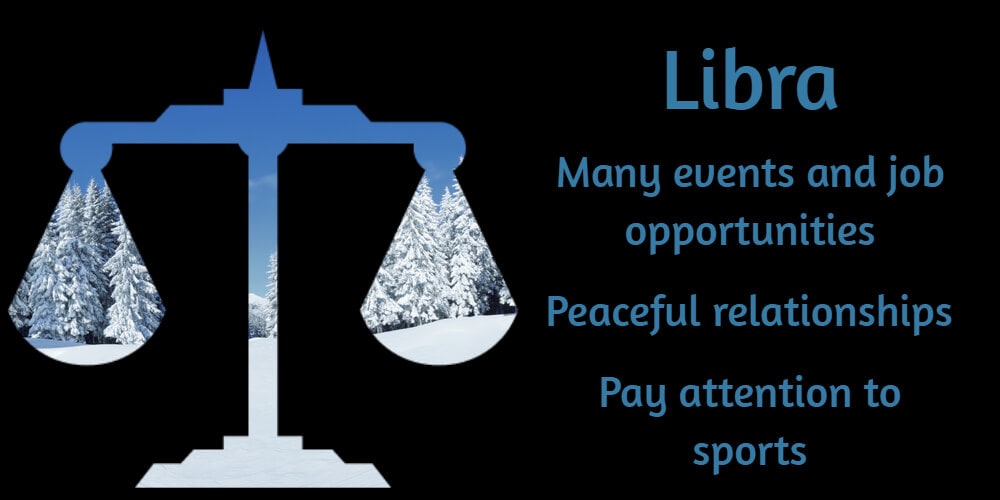 In January, Libra reps can expect lots of interesting events and job opportunities that you have to grab instantly. Despite the fact Libra's brightest character trait is indecision, this January make sure you don't hesitate too much if don't want to be left empty-handed. When it concerns your relationships, the situation is going to be rather peaceful in January. If you're in a long-term relationship, you'll enjoy a period of luck, love, and stability. You won't have to worry a lot about too difficult issues connected with your dear people. However, those Libra guys who're still single won't have an opportunity to meet new people. Don't get upset, though – instead, turn your energy in another direction like sports.

Scorpio
The beginning of the year for Scorpios will be calm and quiet. You appreciate your moments of loneliness more than anything else so do your best to find such moments in January. Some people who surround you may think you're selfish but it's not a proper reason for you to give up on your wishes. In 2022, you'll enjoy lots of career benefits and it concerns not only January but the whole year, too. In January, Scorpio people will have to increase their working speed. You aren't going to lack motivation, though – once you start pursuing your goals you'll be as close to you as possible. Your family is another thing you should give much attention to so make sure you visit it at least once every month.
Sagittarius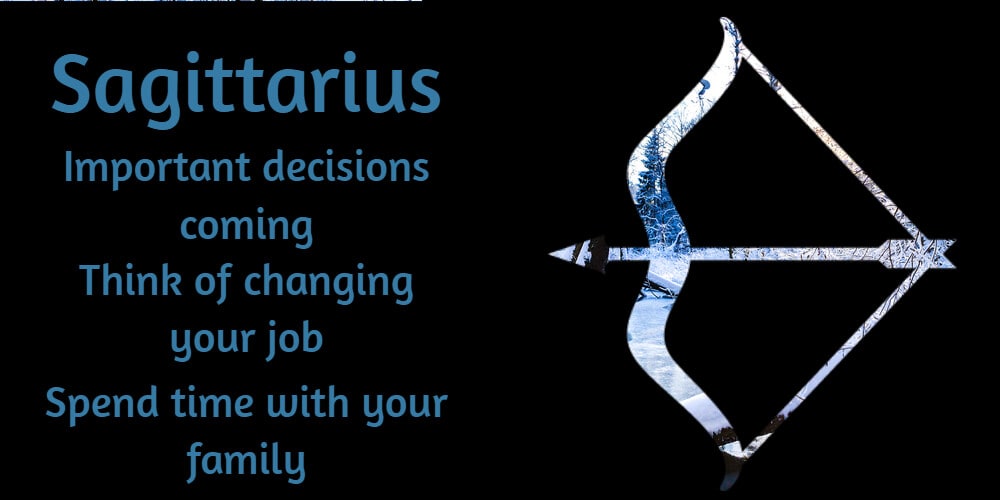 In January, Sagittarians will have to make many important decisions especially in the sphere that concerns their career. However, if you've ever thought about changing your job January can be one of the best months of the year for it. To avoid regretting your decision in the future try to stay as calm and balanced as possible. In January, Sagittarius people will enjoy a peaceful period in their career. You'll love to go to work and will be able too
Capricorn
Starting from the very first days of the year, Caps should concentrate on long-term goals. In January you'll enjoy the period of strict discipline, dear Capricorn, which will surely make the month a wonderful period for those who want to achieve their goals. It's possible other people will look up to you so make sure not to disgrace yourself. January is the month of Capricorn that will bring you heaps of cosmic energy. This energy, in its turn, will attract many noteworthy people and among them, there could be your potential partner, new friends, or important business contacts who will sooner or later change your life for the better. Just make a step out of your comfort zone to open the bright world around you!

Aquarius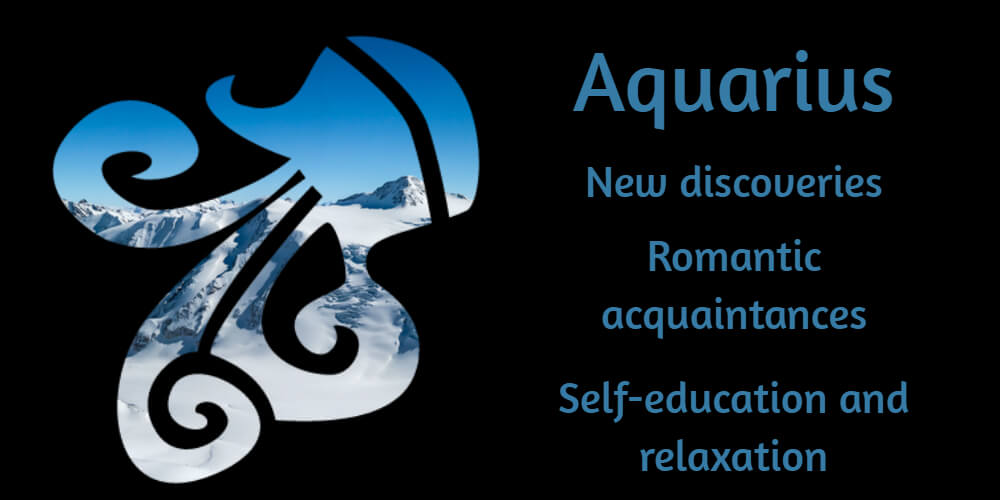 The beginning of the new year will bring Aquarius guys lots of new experiences and discoveries. For the single reps of the sign, January will bring new romantic acquaintances. However, be careful as life isn't going to be rose-tinged and some traps are possible from time to time both in your domestic life and at work. No big events can be expected in January. On the contrary, Aquarians will have to decrease their ambitions especially when it concerns their professional sphere. Use the month for self-education, relaxation, and reorganizing your house. Don't worry about your health too much – it will be stronger than ever.

Pisces
Balance and peace are the central part of your life at the beginning of 2022. January will bring you heaps of positive energy, dear Pisces, that will be so good for your work. Your bosses are sure to notice your enthusiasm, effort, and hard work and can even promote you. However, make sure you won't stop making positive efforts anyway! Your area of relationships will flourish, too. Establishing new contacts has never been easier and the people you'll meet will consider you one of the friendliest people of all time. Satisfy your vigor going in for different kinds of sports.
January Love Horoscope For YOU!
Read free love predictions to find out how to build a strong relationship or to strengthen the intimacy in it.
Read Now!