Aries
Cheerful and passionate, Aries are destined to spend St. Paddy's Day dressed up and full of spirit. They should deck themselves entirely in green glitter and encourage their friends to do the same. Aries should even look into temporary green hair dye or hair extensions to top off the look!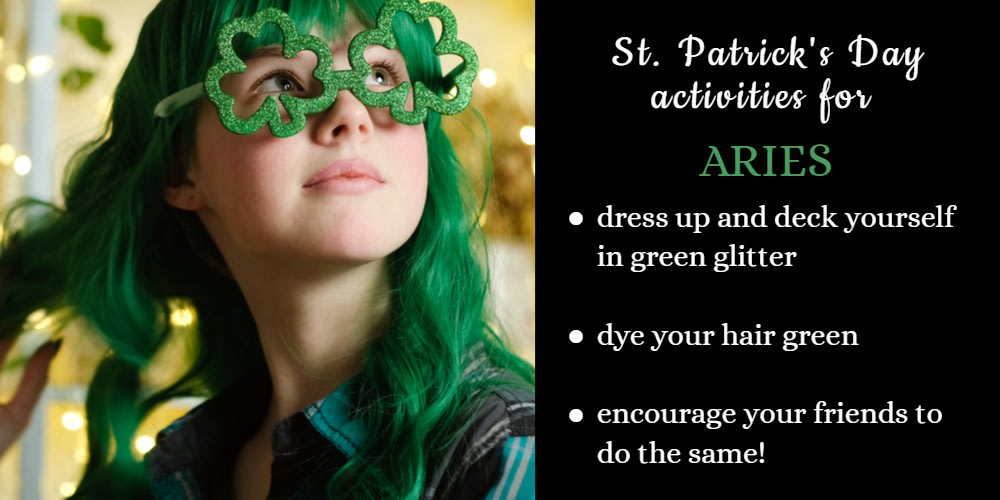 Taurus
Due to their sensuality and love for music, Taurus should spend the holiday dancing away at a pub to Celtic tunes with a glass of green beer in their hand. They should be sure to warn their friends to strap in because it's going to be an all-night event!
Gemini
Gemini's curious nature will lead them on a wild adventure this St. Patrick's Day, perhaps all the way to the pot of gold if they search hard enough. Gemini should grab their best friends and hit the town with no plans except to take Whiskey shots and dance with strangers.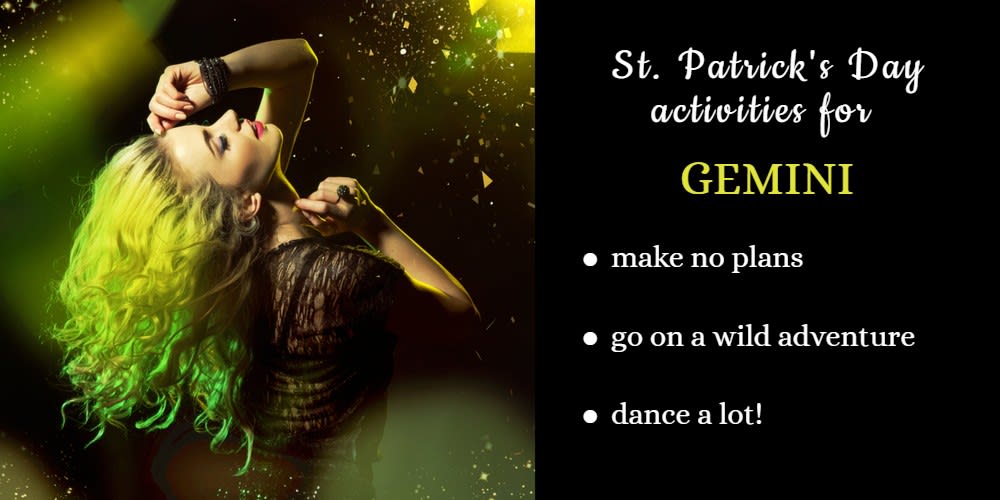 Cancer
It's not in Cancer's nature to be a social butterfly, but why not make an exception for St. Paddy's day? They should spend their day hitting parade routes, handing out green beads to kids, and learning to perform Irish jigs. At the end of the night, they better have green Jell-O shots ready to hand out to everyone.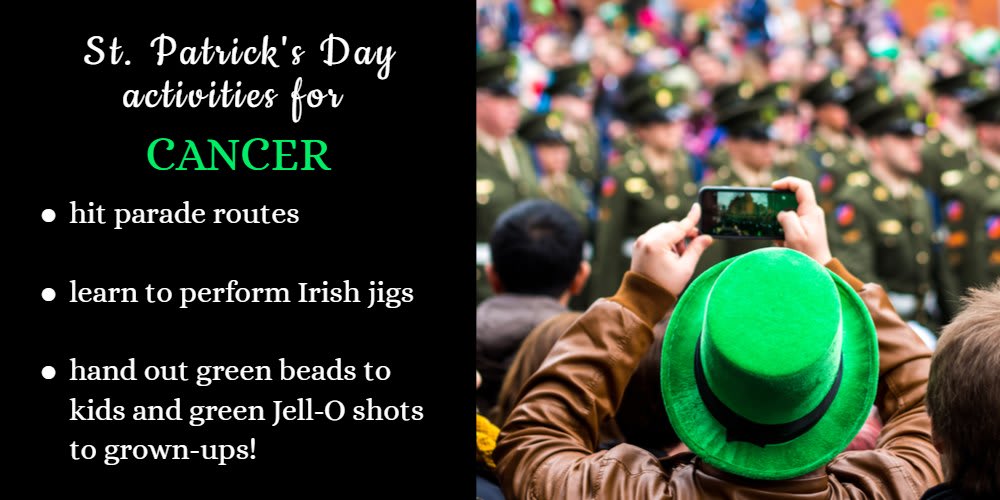 Leo
Since Leo loves to take charge and be in the spotlight, they should host the St. Paddy's festivities in their home this year. Leo should invite all of their friends over for a day of food, drinks, and games, giving them the perfect opportunity to show off their charming, hospitable side.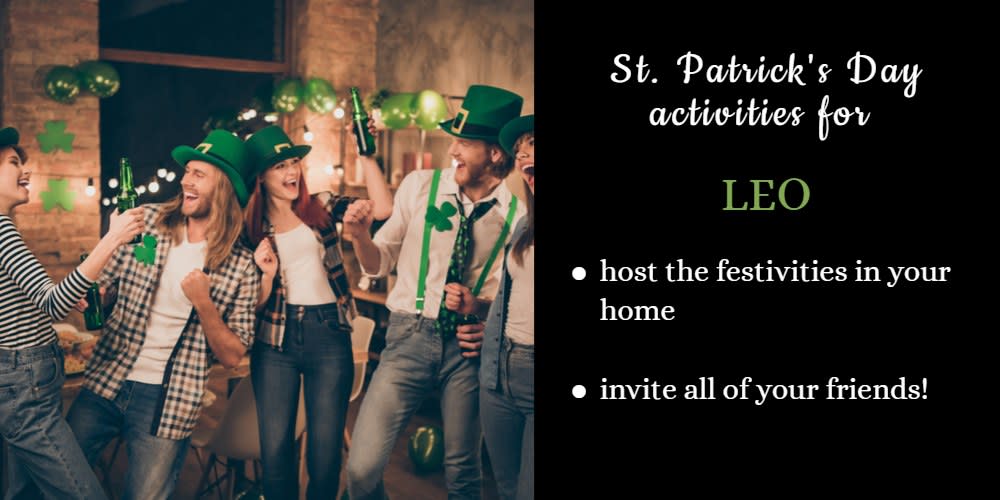 Virgo
Lovers of tradition, Virgo needs to hit every St. Paddy's cliche this year. They will have the most fun painting a shamrock on their face, flirting with the famous "Kiss me, I'm Irish!" line, and washing down potato and leek soup with green beer.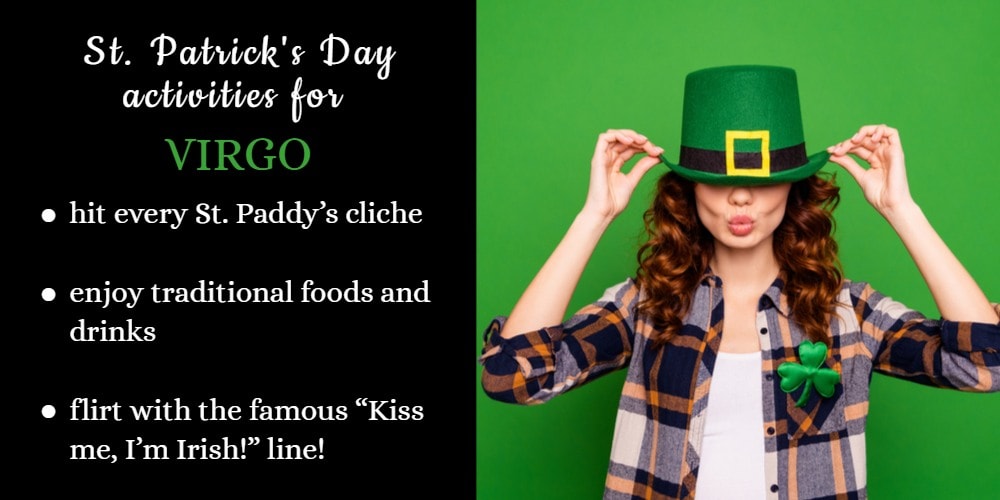 Libra
Someone has to host the holiday potluck, and the only one organized enough to make it happen is Libra. They should coordinate a guest list, have each person sign up for a traditional Irish meal, and adorn their dining room with green and gold. The winner of the best dish gets a kiss and an Irish car bomb as their prize!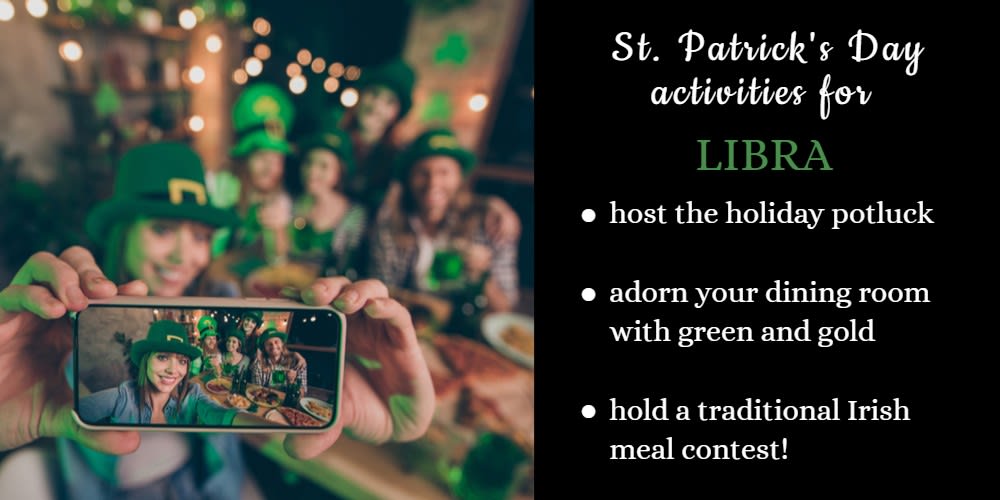 Scorpio
Scorpio always finds pleasure in the simple things, and they may have been told once or twice that they have a knack for cooking. Spending the entire day in the kitchen making soda bread, potato soup, corned beef, and cabbage will be lots of fun and yield a wonderful dinner for Scorpio to enjoy with their loved ones.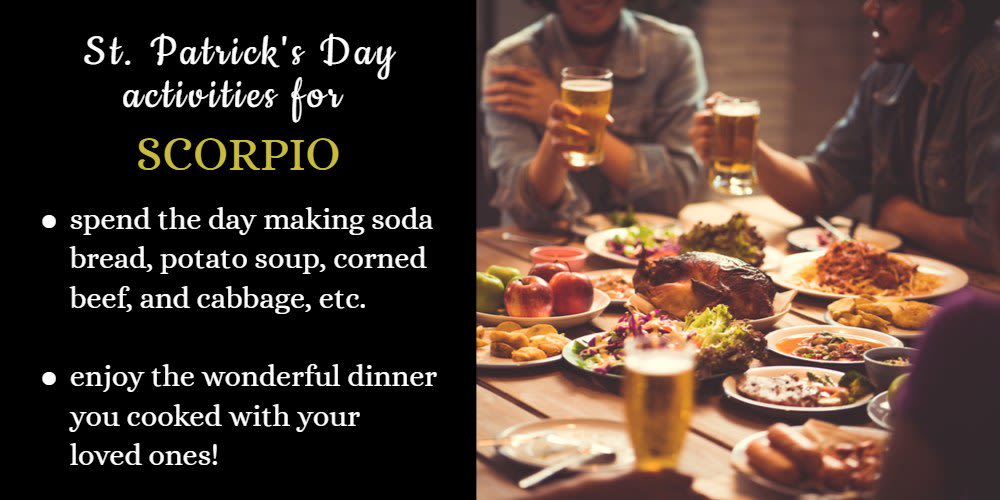 Sagittarius
Sagittarius people are always searching for ways to make people laugh. Lucky for them, this is a holiday in which pranking is more than acceptable. Sagittarius should sneakily add a green tinge to everyone's belongings and watch as they scramble to figure out who the leprechaun culprit is!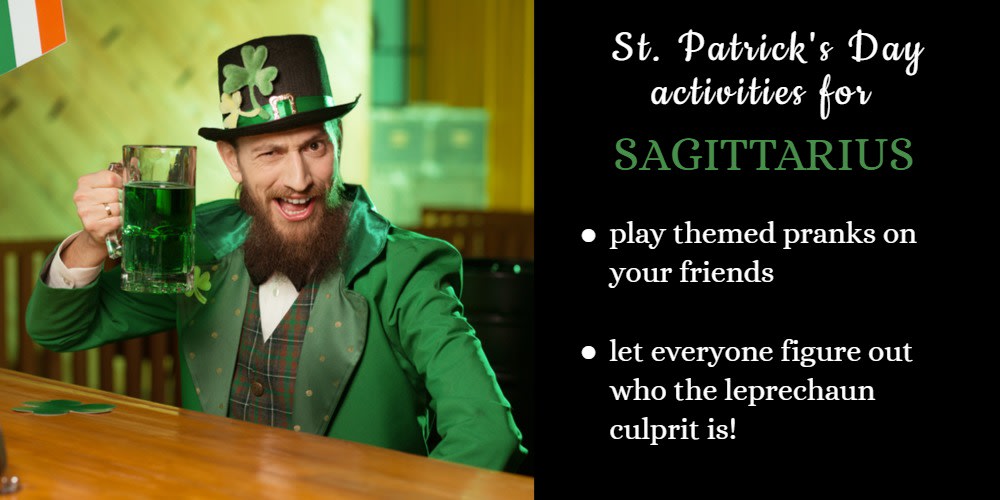 Capricorn
Capricorn should release their inhibitions and let the spirit of St. Patrick's Day inspire them to embark on something completely out of their comfort zone, like a treasure hunt! Better yet, they should organize the affair, inviting friends and family to follow clues in search of the hidden pot of chocolate gold coins.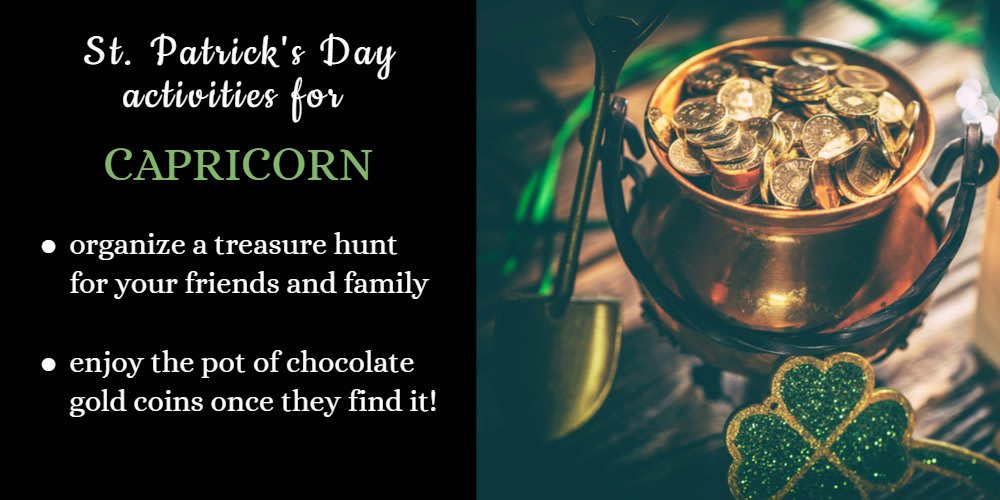 Aquarius
Aquarius is bursting with unique and inventive ideas, and holidays are the perfect outlet for this creative energy to flow. Their St. Paddy's Day would be best spent making holiday crafts, adding green to their hair and face, and mixing mystery drinks with Bailey's Irish Cream liqueur.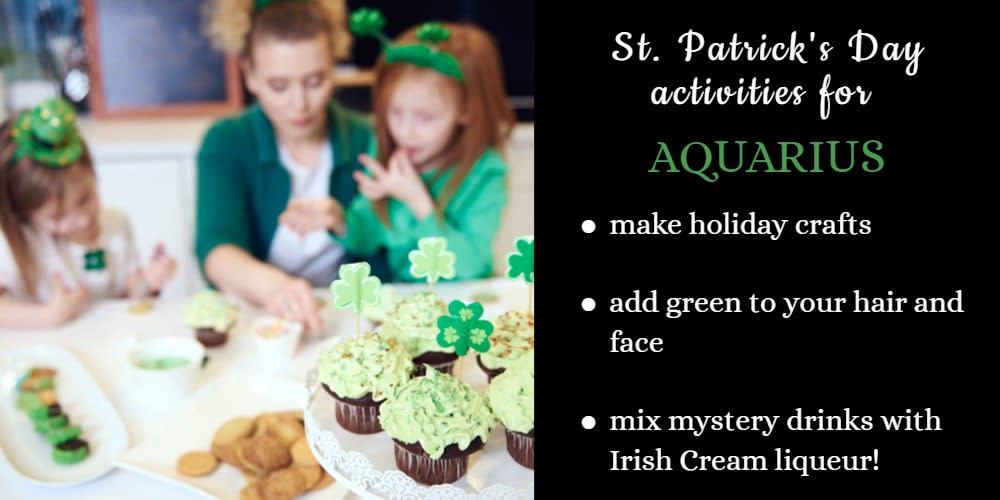 Pisces
Sometimes holidays are best enjoyed with one special person. Pisces should plan an Irish-themed date either at home or at a restaurant with their partner. For single Pisces, this is the perfect excuse to go on a festive, green-infused first date!