What's your sign's gemstone?
Aries
March 21 - April 19
Diamond: Aries is a zodiac sign famous for its energy and ability to survive under any circumstances. The diamond is a gemstone of similar qualities – it' hard and almost indestructible, and is full of masculine energy able to unleash your inner fighter, and help your reach your aims and stay the course.
Diamond is thought to be a gem of purity and virtue, and can also help you stay spiritually innocent. This gemstone is a symbol of prosperity, and it will transfer this prosperity to every part of your life.
Other gemstones that suit Aries: Bloodstone, Gem Jade, Ruby, Cambay stone, Garnet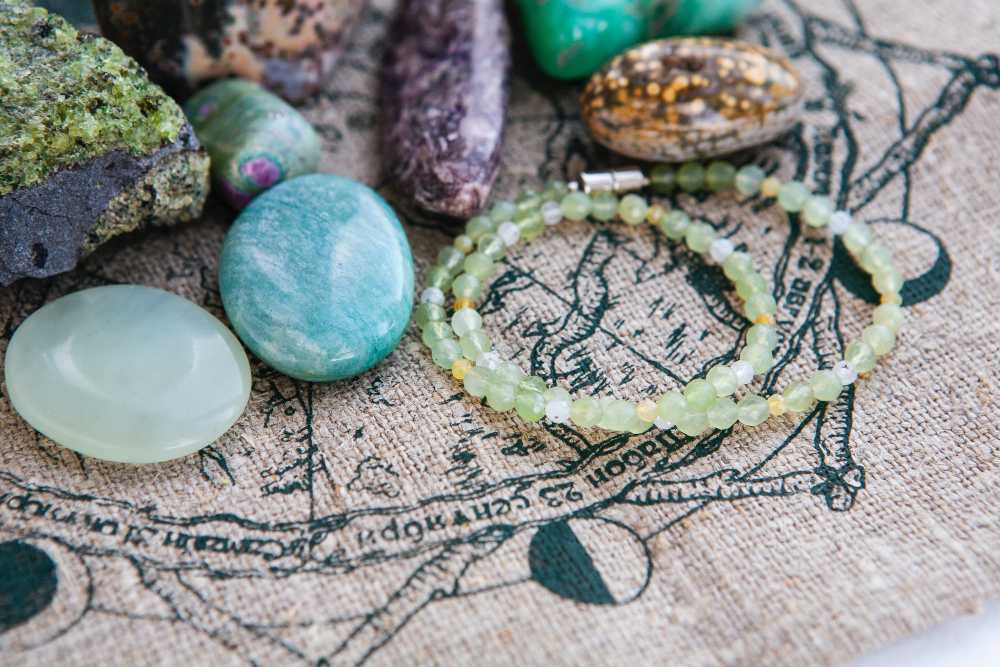 Taurus
April 20 - May 20
Amber: Amber can't be called a stone in the real sense of the word, as it's fossilized resin of the trees that used to grow not so far away from the Baltic sea. Taurus is known for its love of nature, and a gem with such origin suits the sign more than any other one. The golden-orange color of amber can stabilize spiritual energy in a material body, and give you the feeling of calm and strength, and safety, and harmony at the same time. Amber can ingest negative energy and improve your ability to heal yourself.
Other gemstones that suit Taurus: Rose Quartz, Turquoise, Red Coral, Emerald, Sapphire

Gemini
May 21 - June 20
Agate: Gemini is a zodiac sign known for its high mental activity, and agate is just the right gem to impose some of its grounding influence and to calm the person of this sign. Agate is able to tighten the connections between the body and the Earth and in this way to bring more endurance and strength. Being the stone of peace and tranquility, this gemstone will help you prevent stress and reach a balance between the two sides of your personality. Agate is also the best gem to carry in case you're planning to take a crucial decision because it will help you get rid of your fears and will boost your intellect.
Other gemstones that suit Gemini: Citrine quartz, Chrysoprasus, Pearl, Moonstone, White Sapphire

Cancer
June 21 - July 22
Moonstone: The planetary ruler of Cancer is the Moon, so it's no wonder that Moonstone is the gem that suits this zodiac sign best. Moonstone is thought to absorb the magic power of the Moon, that's why the best time to wear it in order to receive more energy is during a Full Moon. Moonstone is able to protect the delicate personality of Cancer, and at the same time improve the intuition and physical strength of this sign. This stone can guarantee the development of spiritual perception, and lead to success both in business and in love.
Other gemstones that suit Cancer: Pearl, Emerald, Ruby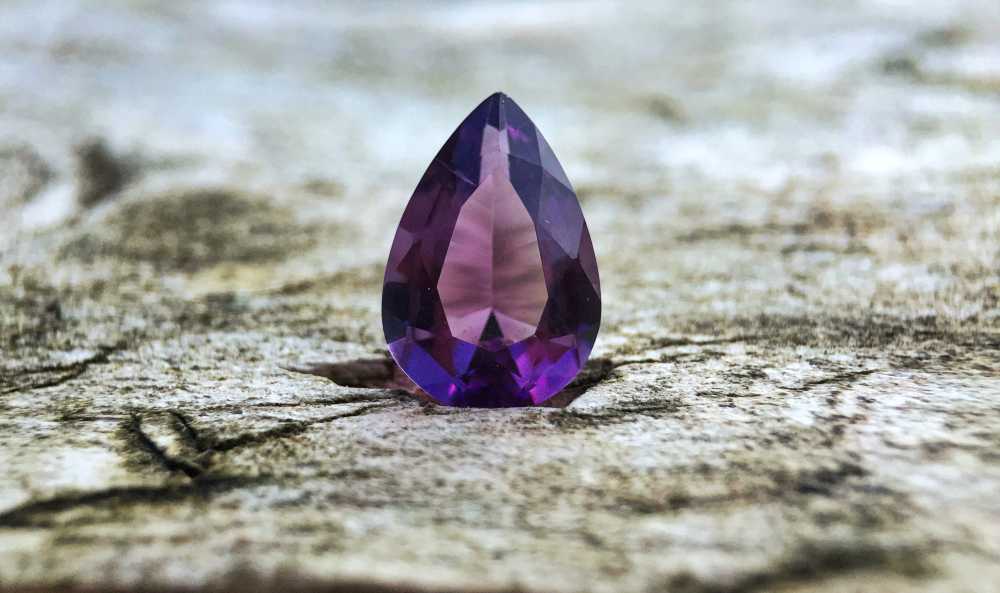 Leo
July 23 - August 22
Tourmaline: Tourmaline is a gem that is frequently identified with heart, which is in its turn ruled by Leo. It can help you find true love and stay open to happiness and peace of mind. As Leo is a highly creative sign, this gemstone can add more inspiration, and help you start something new in case it's hard for you to pull yourself up. Tourmaline makes it easier for you to set your goals, attracts wealth, and helps others notice your outstanding talents. Tourmaline is often used as a stone for meditation and is thought to be useful for channeling.
Other gemstones that suit Leo: Cambay stone, Sardonyx, Onyx, Golden Topaz

Virgo
August 23 - September 22
Blue Sapphire: In Buddhism blue sapphire is believed to be a sacred gemstone, as it's able to ensure the purity of mind and in this way help you achieve spiritual intelligence. Virgo can sometimes be full of groundless worry and destroying thoughts, and these are the cases when blue sapphires are especially useful. The blue color of this gemstone serves for Virgo as a reminder of open perspectives and unlimited abilities and makes Virgo's mind more flexible.
Other gemstones that suit Virgo: Gem Jade, Cambay stone, Jade, Mocha stone

Libra
September 23 - October 23
Lapis Lazuli: Lapis is a very useful but rather challenging stone for this peace-seeking sign. The stone is considered a talisman of friendship and trust, so if you need to harmonize your relationships, lapis is the best gem for placing the interests of loving people first Libra. But be careful, Lapis brightens the depths of the soul, challenging all those who appreciate calm. The stone purifies your mind and soul, helps to open your consciousness and find sacred knowledge.
Other gemstones that suit Libra: Opal, Emerald, Rose Quartz, Peridot (Chrysolite)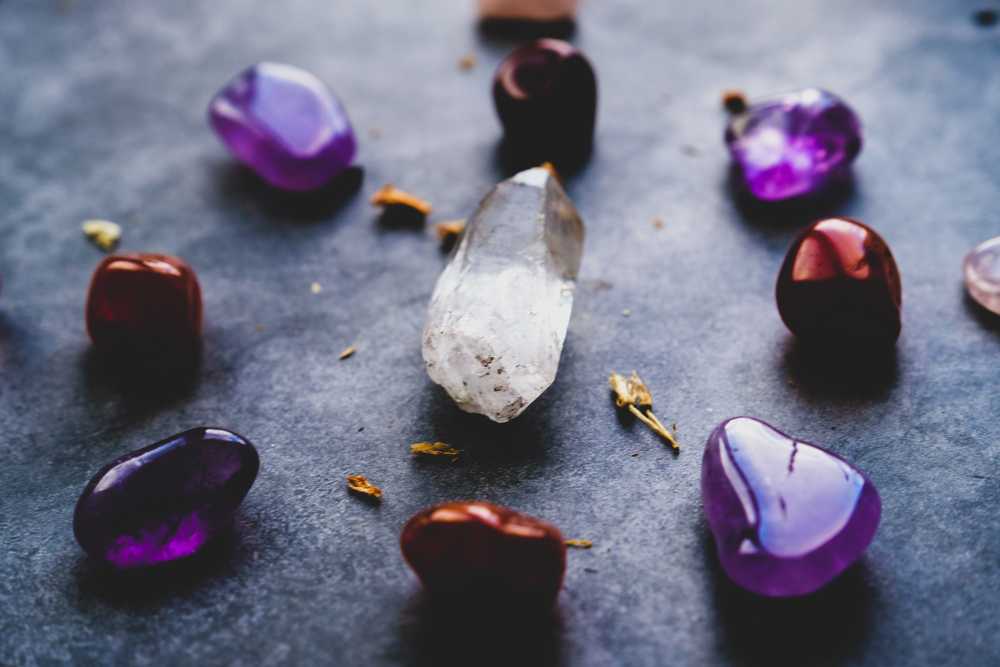 Scorpio
October 24 - November 22
Aquamarine: Do you see the blue of the ocean in the name of this stone? Its depth is interconnected with the watery nature of Scorpios, the depth and complexity of their souls. This sign can often get lost in this complexity, and Aquamarine helps to find the right way. Aquamarine calms Scorpio's intense and bright emotions, helps struggle with dark forces, bringing harmony, peace, and expanding consciousness. The stone is the best ally for you to reach higher levels and remain grounded at the same time.
Other gemstones that suit Scorpio: Black Obsidian, Topaz, Beryl, Apache Tear, Coral

Sagittarius
November 23 - December 21
Turquoise: Considered a sacred stone in many cultures, turquoise can help to open and expand consciousness. Moreover, turquoise will help you communicate with people successfully, as it attracts attention to a speaker and enforces creativity. The stone is also useful for Sagittarius in overcoming the foot-in-mouth syndrome and feeling quite at home on all public outings. Turquoise increases intuition makes Sagittarius more sensitive and positive and helps to reveal hidden wisdom.
Other gemstones that suit Scorpio: Topaz, Sapphire, Amethyst, Ruby

Capricorn
December 22 - January 19
Ruby: Capricorn is a melancholic and sometimes even negative sign of the zodiac. Ruby helps Capricorn to offset these human qualities, increases joy, and awakens confidence and courage. Your heart will be stronger, love for people and for yourself will enter it. Considered the hardest-working sign, Capricorn needs rest and restoration of energy. Valued for its deep and mysterious red color, ruby promotes life force and resilience, filling Capricorn with energy, and attracts prosperity and abundance.
Other gemstones that suit Capricorn: Black Onyx, Garnet, Agate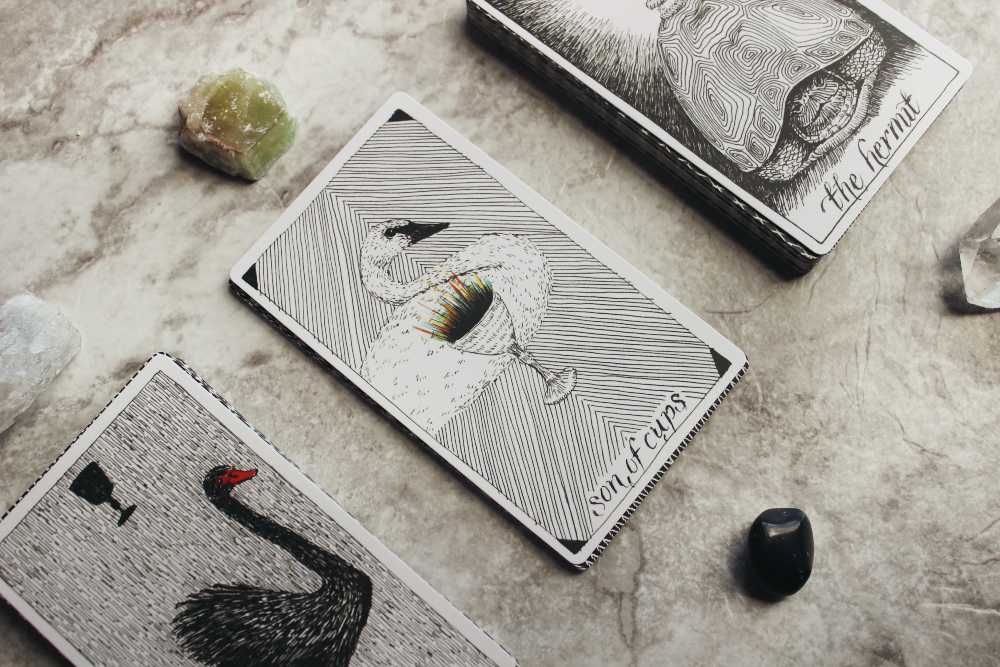 Aquarius
January 20 - February 19
Garnet: One of the vital dangers for Aquarius is to get lost in the mental realm. Garnet is said to be a great ally in awakening sexual energy, earthiness, and sensuality, thus bringing Aquarius closer to the ground. Aquarius appreciates friends and finds community important, so garnet helps to harmonize relationships and increases popularity. It is valued as a stone of success in business and education. Garnet can improve career prospects and expand professional opportunities. If you need to brighten your clairvoyant abilities and awaken inner wisdom, garnet is the best stone for you.
Other gemstones that suit Aquarius: Sugilite, Amethyst, Moss Agate, Opal

Pisces
February 20 - March 20
Amethyst: Considered a hyper-sensitive sign of the zodiac, Pisces needs lots of energy, and amethyst can best reflect negative vibrations and accumulate vital flows. The stone can calm body and soul, soothe anxiety, and release tension. It's not a coincidence that Amethyst is called "nature's sedative", as it heals from sorrow and release addictions, helps to make emotions more stable. The stone is a great mediator, bringing physical conditions back to balance in harmony with spiritual forces.
Other gemstones that suit Pisces: Jade, Aquamarine, Bloodstone, Rock Crystal, Sapphire
There's no better offer we could give you.
Explore ALL sides of your personality with our Pythagorean Square calculator! Extremely cheap now!
Try Now!