Aries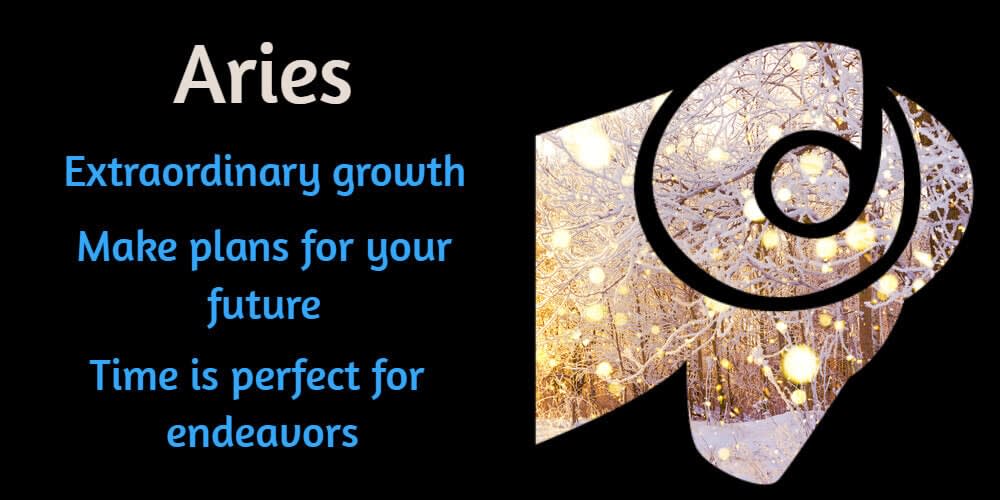 Dear Aries, be ready to enjoy marvelous February! Extraordinary growth and accomplishments are on their way and the position of planets is just the right one for you to succeed. The month is going to be very busy, too, so don't expect quiet evenings on a sofa! February is a good month for you to make plans for your future having performed a thorough analysis of the past. During the month, there is no need for you to compromise or adapt to situations or people around you. The time is perfect for starting new endeavors of businesses. After February 8, your feelings towards your partner or spouse will become even stronger. If you're single, there are good chances for you to start a love partnership. By the way, if you end up being together, don't forget to check how suited you are for each other!
Taurus
The month is going to become very lucky for Taurus people. The position of planets says that you will achieve your biggest aims and enjoy a bright spiritual life. After the first week of February, Venus will be on your side and help you make your major dreams come true. You won't depend on others and will be the master of your destiny. As for your career, things are going to be very fortunate as well. You can expect positive advances in the romantic sphere of your everyday life, too. The month will be filled with romance and no big conflicts with your partner or spouse are expected. Mars will be responsible for your love life which means many single Taureans will form new romantic relationships. Be careful when it concerns the elder members of your family, though, as they can become a source of conflict. Try to stay as diplomatic as possible. To avoid conflicts, see how healthy your partnerships are and find out how to heal them.
Gemini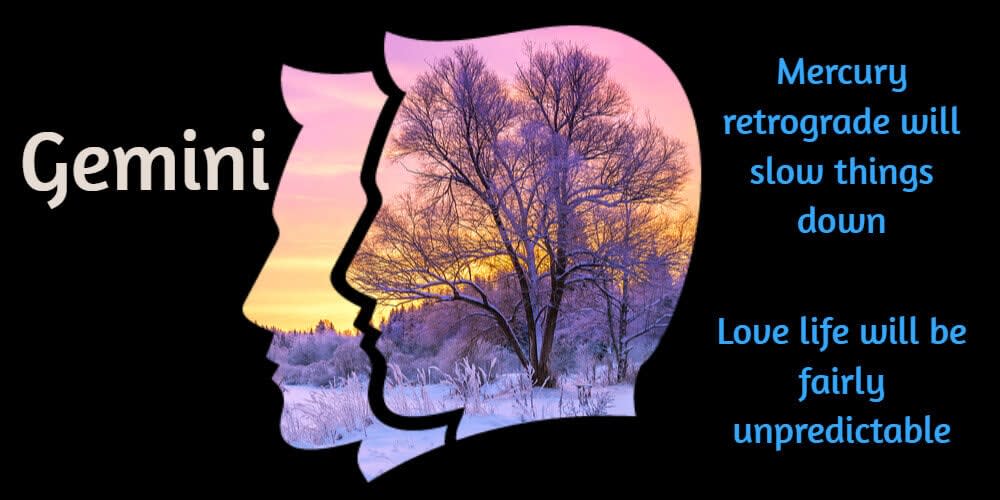 On one hand, dear Gemini, the position of planets will be very favorable in February. On the other hand, you'll have to deal with Mercury retrograde that is sure going to slow things down. To move ahead, please wait for February 25 as things will get much better then. As the biggest part of the planets will remain in the upper part of the chart, your professional aspirations and external goals are going to be the things that you care about most. During the last week of February, purchasing some personal luxuries or performing property deals can become a good idea. However, make sure you study the matter properly before investing in such expensive things. Your love life will be fairly unpredictable especially when it concerns your spouse. Try to stay away from serious conflicts. Single Gemini guys can find the love of their life among their best friends.
Cancer
February is a month of growth and positivity for you, dear Cancer. The position of planets is more than favorable during the period and the days from February 18th will be very promising for those born under your sign. Career matters and professional concerns are going to be more important now than the emotional and personal sphere of your everyday life. In 2023, consent will replace your determination and independence. As for your love life, quick and frequent changes are expected. You'll probably work hard to make your partner of spouse happier. Single Cancerians will have strong chances to establish a strong and meaningful relationship. When it concerns your family relationships, things will probably be pretty tough. Kids may misbehave and upset you and will require more of your time and attention because of 2023 Mercury retrograde.
Leo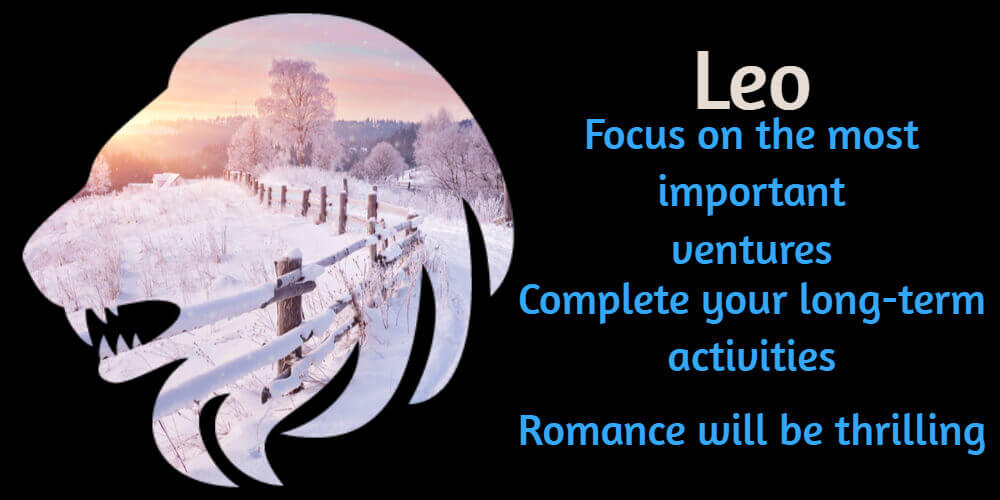 You're sure to succeed in your ventures if you focus on the most important ones. The majority of planets will stay in the western part of your horoscope making social activity the dominating part of your life. The period is favorable for cooperation with others and completing your long-term activities. Career issues will step to the background while family matters will get extra importance. Your romantic relationship with your spouse will be as thrilling as never before. Mars and Venus will make your life more dynamic and unpredictable than it used to be. Singles will quickly and easily start a new relationship if they want to. As for your family, things are going to be pretty tough. Conflicts and lack of usual harmony are possible.
Virgo
In February, Virgo people have to concentrate on completing their most important tasks. As the strength of planets is almost equally distributed between all parts of the zodiac chart, you'll have to work out the proper balance between all sides of your life, too. Both your career ambitions and your domestic plans are going to have the same priority. It's also important to find a proper balance between collaboration and independence, actions and feelings. Your love life this February, dear Virgo, will be full of passion and creativity. Up to February 17, the relationships with your spouse or partner will be positive and inspiring. However, after this period you'll be more interested in your thoughts than in those who surround you. There will be many opportunities for singles, too, so be more attentive at work and social gatherings.
Libra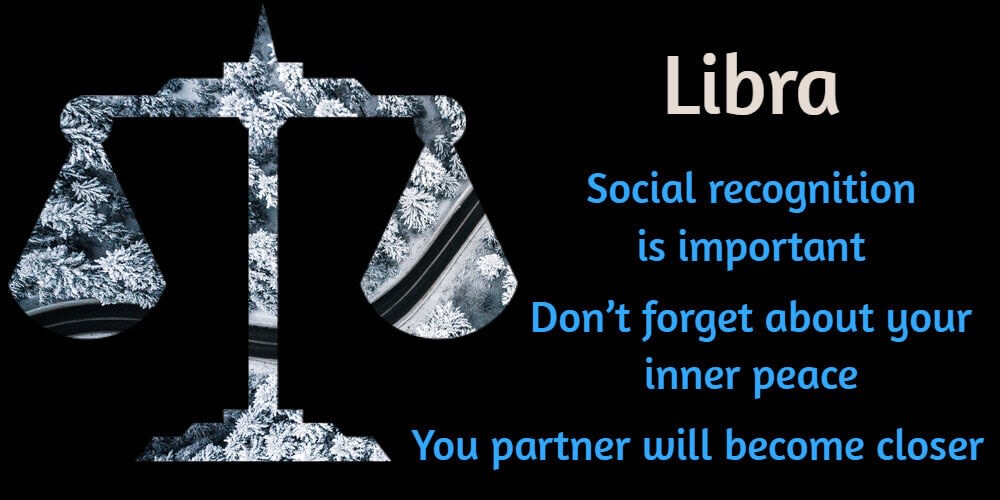 For Libra people, February marks a period when social recognition becomes more important than anything else. Venus will help you grow in the eyes of society. Family issues are going to be of major importance this month but career growth is also expected. Don't forget about your inner peace, though, and be ready to boost your mental skills. When it comes to a romantic relationship, your spouse or partner will be even closer to you than usual. (But you can make your connection even stronger! See how.) Both romance and sensuality will dominate in your relationship. If you're single, there are big chances you'll find your significant other in the neighborhood or during some social gathering. As for your family, you'll get significant support from the elder members of it. Kids will do well both at school and at other activities, too.
Scorpio
In February, emotional and domestic issues are going to be more important than usual. The professional matters will take a back seat for a while. As for your emotional stability, it won't be as strong as you'd desire it to be. You'll have to work harder to save your balance. Cooperation will have to become an important part of your life if you want to achieve your aims. Mars can make you more aggressive than usual but there is a way out – channel your energy towards fitness and sports. Your love and marital life won't be stable as many emotions will rule over you both. Single Scorpio reps have great chances to meet a special one. Venus will encourage you to start a new relationship while Mars will push you to quick decisions. Finding love among your colleagues is highly probable. By the way, your 2023 may be pretty great for romance. See your horoscope here.
Sagittarius
February is going to bring you unbelievable vigor and liveliness, dear Sagittarius! It's for you to decide how to use your acumen. Mars remaining in your sign will bring you heaps of energy and enable you to create anything you want to. The current planetary position will make you more independent than ever before and you'll hardly have any need to collaborate with others. With the majority of planets in the southern part of your horoscope chart, domestic matters and emotional balance will step forward. Make good use of your boosted energy to become more mentally stable. After February 14, your marital life will become more turbulent than before. Single Sags will have good chances to form durable relationships. Disharmony and lack of balance are possible in the family matters, sometimes caused by bad budgeting. Try to solve these problems smartly.
Capricorn
February is a month of energy for you, dear Cap. Saturn and other planets will help you achieve your goal. As the strength of planets will concentrate in the lower part of your horoscope chart make sure all your endeavors are based on your feelings. During the month Capricorns will strive for emotional harmony and balance. Your independence comes to the fore – you can get anything you want to without any help from others. Venus will rule your love life in February making it even more romantic than it used to be. Spend as much time as possible with your spouse or partner and communicate with him or her enough to feel closer. For single Caps, things are going to be tougher as passion and aggression will dominate your life. Little romance is expected soon. In your family life, senior family members can become a source of disharmony. Make sure you cut down the unwanted expenses, too.
Aquarius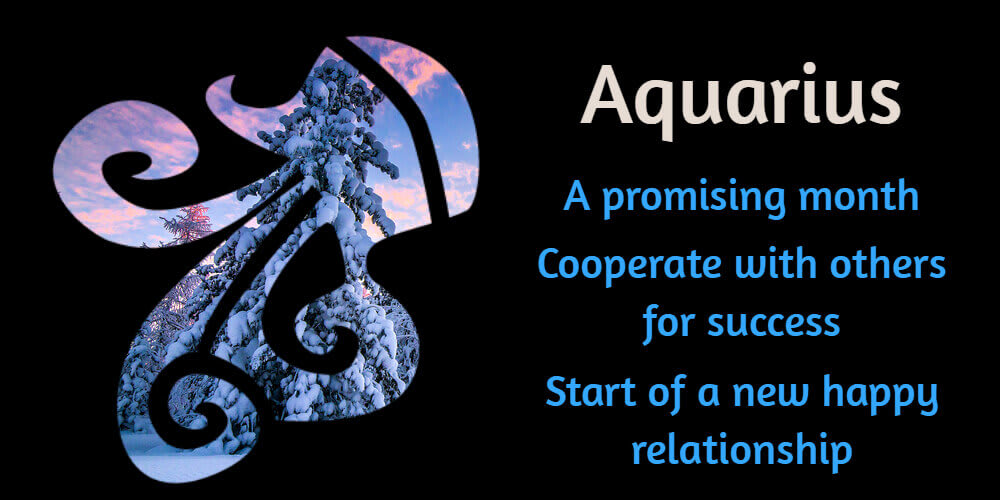 February is a promising month for you, dear Aquarius. If there's been a long-term problem torturing you, in February it will be resolved satisfactorily. All of your goals will be achieved easily. However, stars tell you to cooperate with others if you want to achieve success. Family issues will get big importance during the month. Aquarians with strong mental health will successfully solve their professional problems. Your charisma will help you support liveliness in your everyday relationship and keep your spouse or partner happy. Love life will be brighter after the first week of February. Single Aquarian natives can start a new happy relationship. It's also possible that such a relationship will not last for too long. Be careful about your family life, though – the elder members of your family can spoil the relationship in the family a bit.
Pisces
Job matters will be especially important in February. Mars can become the reason of some aggression that will appear in you. Try to find a proper balance between the professional and emotional spheres of your life. This month, you'll feel extremely independent. You can do things the way you want to but remember that it's important to cooperate with others to reach your biggest aims. As far as it concerns your love life, make sure you don't postpone expressing feelings to the one you love. Be as romantic and natural as you are and don't be afraid or ashamed of it. Single Pisces natives will try to find romance and idealism in their potential love partners. You can start a relationship without commitment but many love varieties are available and you can choose. Harmony among the members of your family will make the family life smoother.
Relationship Progress
Worried about your relationship? Find out if you are destined to spend your life together.
Get relationship analysis