Aries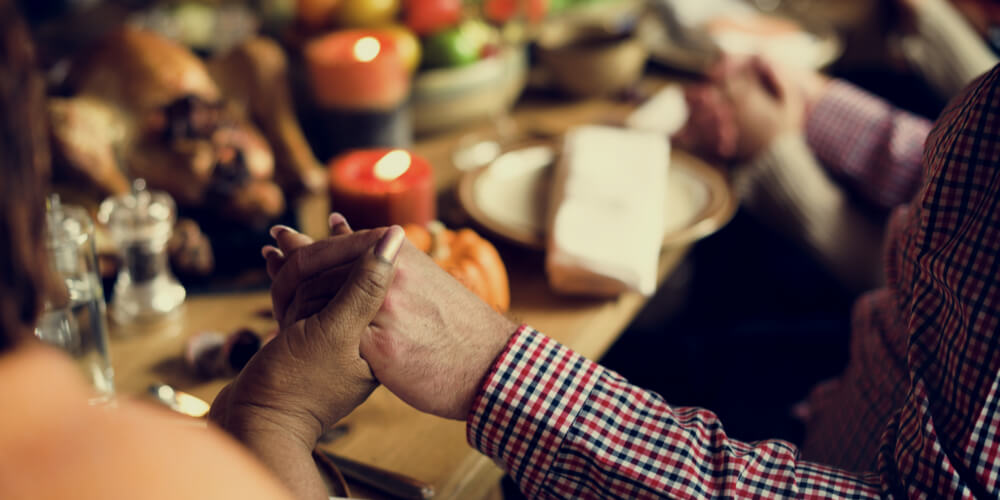 Dear Aries, your biggest Thanksgiving risk is to overeat. Although you may pile the food on your plate, you still tend to come back and have some more! When you realize you've eaten too much, it can be a little too late. This year, try to be more careful if you don't want to find yourself in a food coma afterwards! As for your perfect Thanksgiving dish, stars say that Roasted Citrus and Herb Turkey would suit your fiery nature perfectly well.
Taurus
At a Thanksgiving party, Taurus is always the one responsible for the wine. People of the sign prefer to pick the sort of this beverage themselves, and they do it well. Dear Taurus, this Thanksgiving, don't waste yourself on superficial conversations and connections. Make sure the people who surround you appreciate you and would do anything for you. As for your ideal dish for the holiday, this is Mashed Potatoes. Simple yet essential, this is something present at everybody's table on Thanksgiving and is loved by almost anyone!
Gemini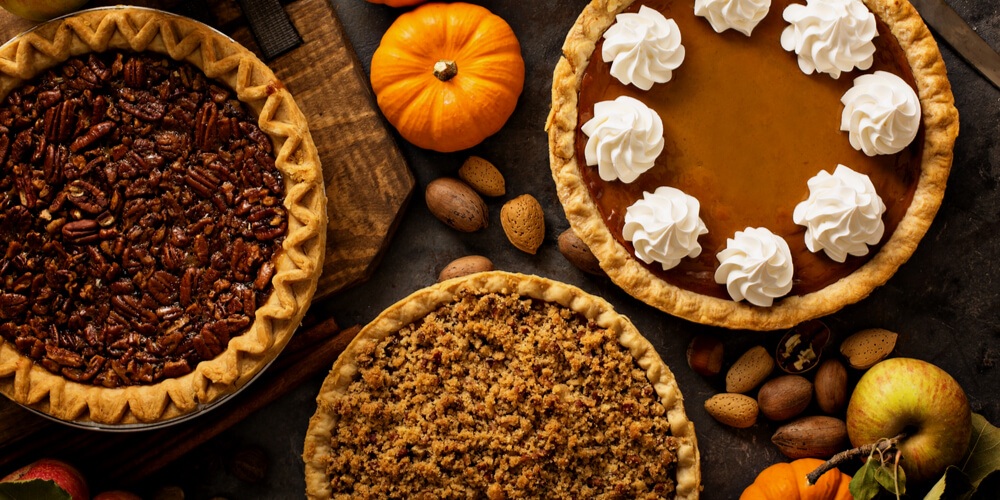 As Gemini guys are one of the most hard-working representatives of the zodiac, they use any holiday as a chance to have some rest and sleep. This Thanksgiving is not an exception! Dear Gemini, find a cozy chair in a corner of the room, cover yourself with a blanket, and take a nap. It will give you the strength needed for the rest of the celebration! As for your perfect Thanksgiving menu, vote for a Sweet Potato Casserole. This traditional dish is easy to cook and so delicious!
Cancer
Cancer people are those responsible for Thanksgiving conversations in general and blessings in particular. You make sure everybody around the table mentions what he or she is thankful for. However, dear Cancer, don't forget that everybody is eager to start eating as soon as possible as all the dishes look so delicious! You must have helped to cook them as your organized nature requires your skills to be applied in the kitchen, too! As for your menu, pay attention to the Pecan Apple Pie – it's just as delicate as you are!
Leo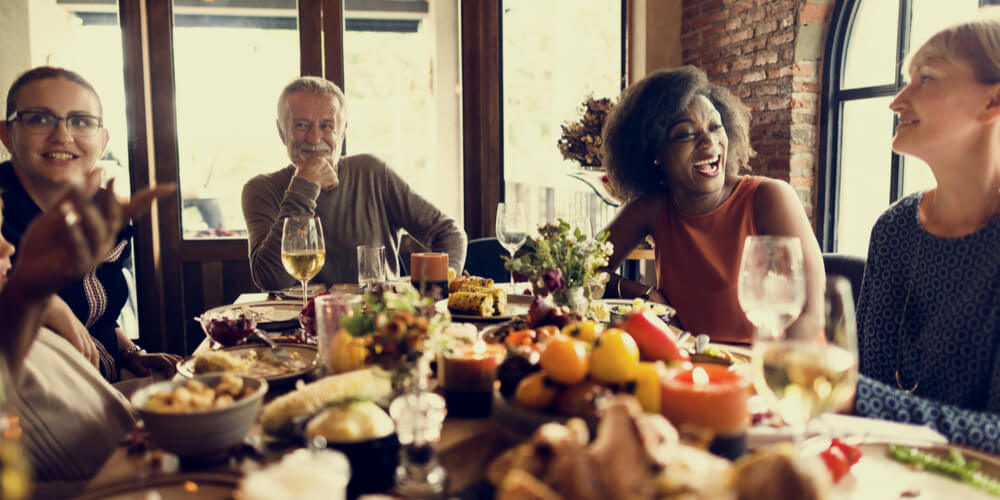 Dear Leo, your goal is to keep the children occupied until the dinner is ready. They're hungry and could eat a horse, and your task will be to make them wait until the turkey is perfectly cooked. There is one more thing, too – Thanksgiving is a magic day, so try to make eye contact with somebody you've set your heart on. Love will be in the air for the two of you! As for your perfect holiday dish, this time, it will be the Cranberry Sauce. Don't forget to use the leftovers for the sandwich of your dream!
Virgo
Dear Virgo, you're the host and the heart of the party (or at least the one responsible for all the arrangements. You remember the tastiest recipes and love to chat with the reps of both younger and older generations in the kitchen while getting ready. The love and support of your closest people will fill you with energy for the whole year ahead. As for your perfect thanksgiving dish, make sure you add the Classic Turkey Gravy to the menu. Details are everything for you, and this dish is something we can say "the devil is in the detail" about!
Libra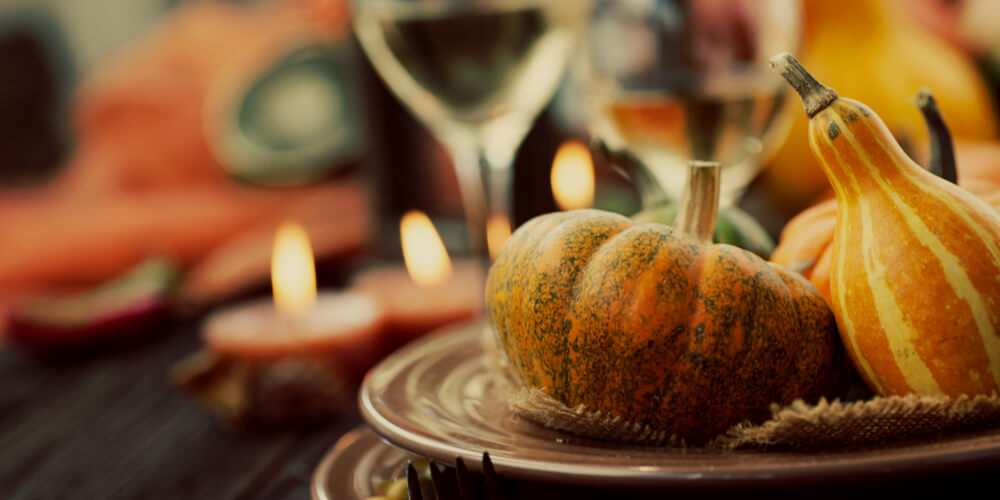 Libra people don't want to grow up and love traditions. That's why their ideal Thanksgiving is gathering all the guests in one room and watching the Macy's Day Parade with them. This nostalgia is a big part of their nature and something that always makes them a bit happier. When talking to your family, dear Libra, speak your mind and be patient enough to listen to others. As for your fave Thanksgiving dish, we believe it to be the Skillet Sausage Stuffing. Lots of ingredients of the dish are just like lots of your family members who have gathered together to celebrate something important.
Scorpio
Here you are! This is Scorpio, who will be responsible for cutting the Thanksgiving turkey because this process requires a steady hand. Scorpio guys will do the job perfectly well, no doubt! Dear Scorpio, the good news for you is that the stability you've striving for is gradually coming and will make you rooted to the earth as you've always wanted. The dish that will satisfy your needs this time is a Classic Pumpkin Pie – a luscious dessert unable to leave anyone indifferent.
Sagittarius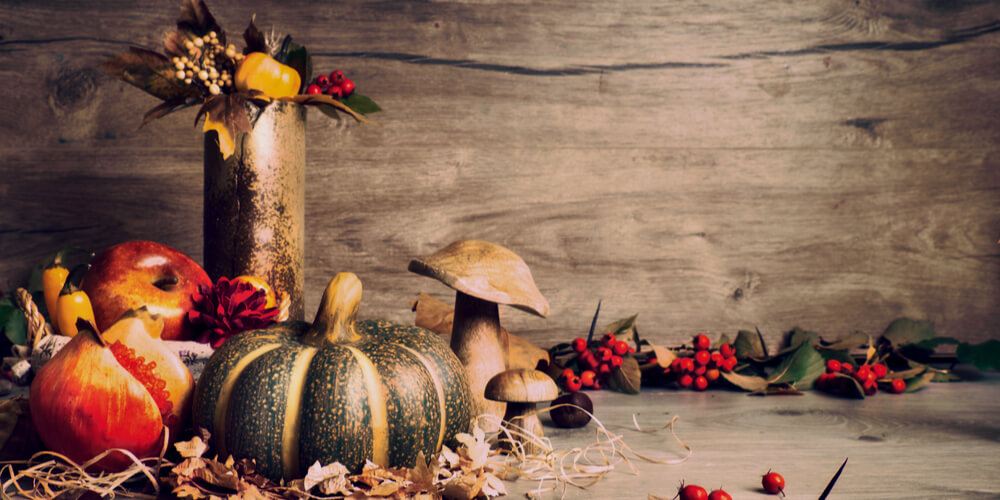 Sags are those who always crave attention and are fond of long speeches in front of a big crowd of their guests. So, who will be responsible for the main toast of the holiday? That's our dear Sagittarius! A piece of advice for all the dutiful Sags to follow is, to be honest with yourself and your closest people and to try something you've always wanted. As for your ideal Thanksgiving dish, it's classic – make sure Cheddar Scalloped Potatoes are on your holiday menu!
Capricorn
Capricorns are good at everything they take up, arts included. What about preparing all the Thanksgiving wreaths and stuff this time? Dear Cap, without you and your creative skills, Thanksgiving will never be the bright and shining holiday it is! Don't forget about both your emotions and your intuition. You may be the person who sees the things nobody else has noticed, so use this for your benefit, too. As for the Thanksgiving dish, opt for ice Box Rolls – bread is something you've always loved!
Aquarius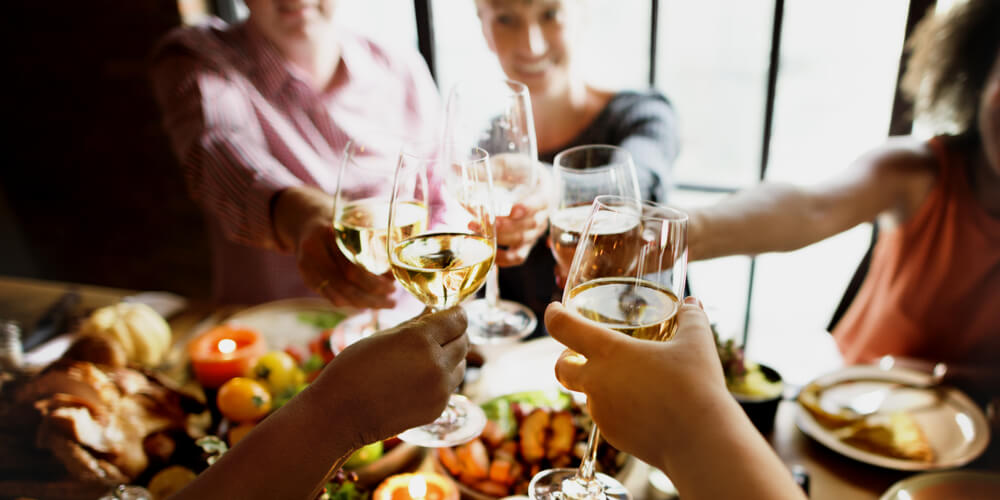 Aquarius is the sporty one, and Thanksgiving is not an exception. During the holiday, you will probably prefer to organize some outdoor games or, if you're a lazy sportsman, watch a football match on TV. However, you can fight not only in your attempts to win a local sports game but in your aspirations for justice as well. People will support your desire to be the leader of at least the current Thanksgiving party! The dish that will please you most this Thanksgiving is Cheddar broccoli Casserole – such a bright spot at the festive table!
Pisces
For romantic and patient Pisces natives, the year since the last Christmas has been pretty hard. That's why the long-expected Thanksgiving is a way of escaping the hardships and depression of the past days. You have achieved a lot during the previous years, and even if you're still not where you want to be, you can be proud of yourself. Say "Thank you" to your talents and skills! Celebrate the holiday with a glass of Pumpkin Pie Martini to relax a bit after the tough days.
Your truly PERSONAL prediction!
A new level of horoscope readings – try now!
Try Now!