Aries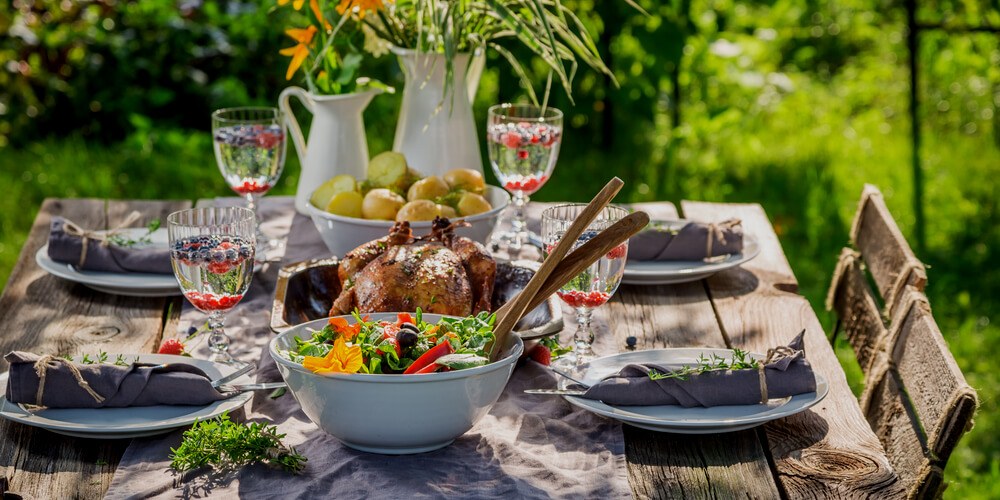 You love to spend time outdoors, so why should Thanksgiving Day become an exception? If the weather is nice organize a picnic in a local park and don't forget about the suitable decorations and make sure your tablecloths, cutlery, and napkins are all made in red and white colors. Take pre-roasted turkeys not to spend too much time on cooking and ask your family and friends to bring some side dishes, too. Entertain yourself playing some yard games like croquet or volleyball.
Taurus
You're a great cook and everybody knows it. But this year, have a rest from all kitchen business and invite your close ones to your favorite pizzeria or restaurant to have a delicious holiday meal. In case it's closed on Thanksgiving Day choose the day after it – the place is sure to be less crowded anyway. To make the changes even more visible gather your friends at some exotic place like a Thai or Cuban restaurant – this Thanksgiving is destined to become unforgettable!

Gemini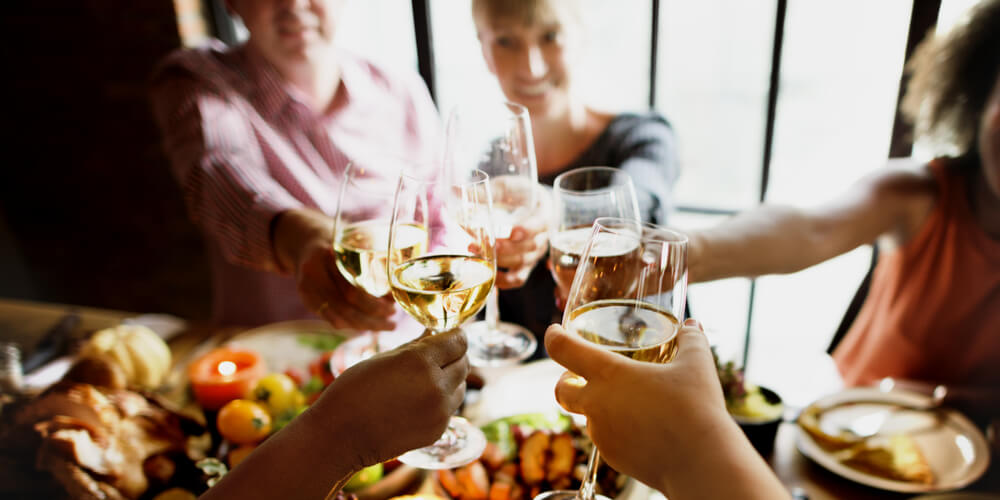 This year make more people involved in the celebration, and we'll tell you how to do it. Let the party start at your place and please your guests with soft drinks and appetizers. Then move to a Virgo's house – this person is highly health-conscious, and he or she will treat you to salads and soups. Taurus and Cancer people enjoy cooking and would probably love to prepare the main course. Choose the house of a Pisces or a Leo person to finish your dinner trip and enjoy the dessert there
Cancer
The coming holiday often makes you afraid and nervous, so don't let it happen this year, too. Stop worrying about a perfect dinner and well-welcomed guests – release the pressure by having the food catered and cooking it the day before and just heating it up at the last moment. Or – even better – let somebody else organize the party and simply relax on this day! Bring a pecan pie for your Grandma and be sure the dinner will be a total success!

Leo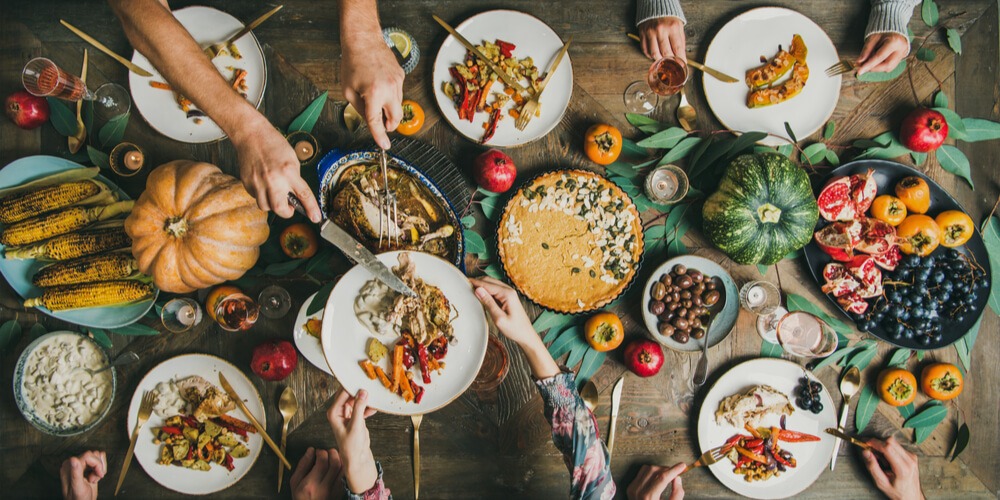 Food for you is not as important as the celebration itself, so try to arrange Thanksgiving dinner at one of the places you truly adore like a ski lodge or a golf course. Organize a "gratitude gathering "– ask your friends and members of your family to bring a dish that they see as a symbol of their gratitude. Finish the celebration with a festive round of charades and ask the guests to act out their blessings!
Virgo
For you, the best holiday is gathering your close ones and cooking a delicious dinner for them. This year try to make your "family" a bit bigger – feed the homeless and come to celebrate Thanksgiving with the residents of the local home for elderly people. It's not necessary, though, go very far from your own house – there may be a less fortunate family who live not very far from you, so visit them on the holiday bringing a home-cooked pie or turkey. Include fresh vegetables and whole-wheat rolls in your festive dinner and the celebration will surely be great!

Libra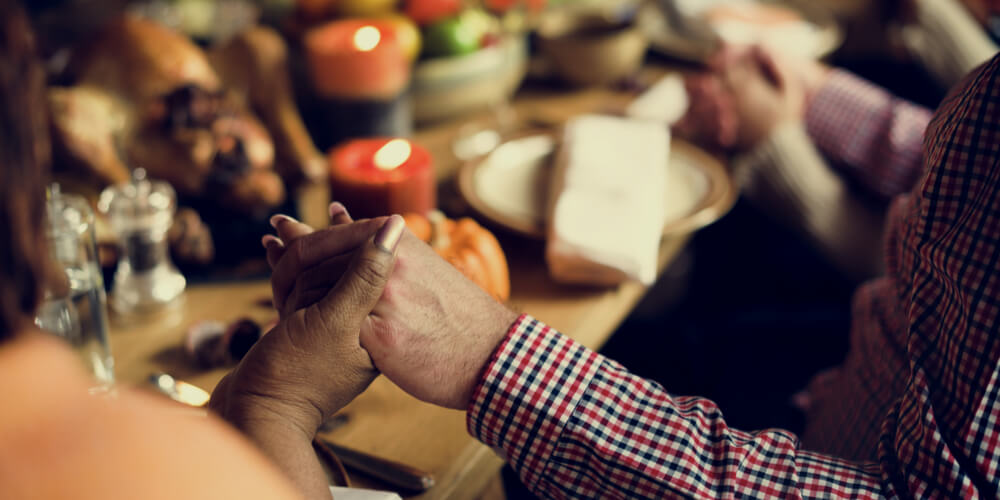 Your perfect holiday is the one spent with your loved one, so why not make your family bonds even tighter and cook something really special for your life partner? Find the recipes that are sure to please him or her and decorate your table with candles and other Thanksgiving stuff. Another option for this holiday is celebrating it in a restaurant that you both like preparing a special card with the details of what you're grateful for about this person.
Scorpio
You're not the kind of person who really adores celebrations of this kind, and you usually prefer to spend Thanksgiving either alone or with the person you truly love. Don't try to pretend that you love all this turkey business and opt for spaghetti and cheese instead! It's not the food that makes the holiday so special for you, it's the atmosphere and the people you're spending it with. The hidden sense of Thanksgiving can be revealed with the help of candles that make the dinner special and thanks that make it so meaningful.

Sagittarius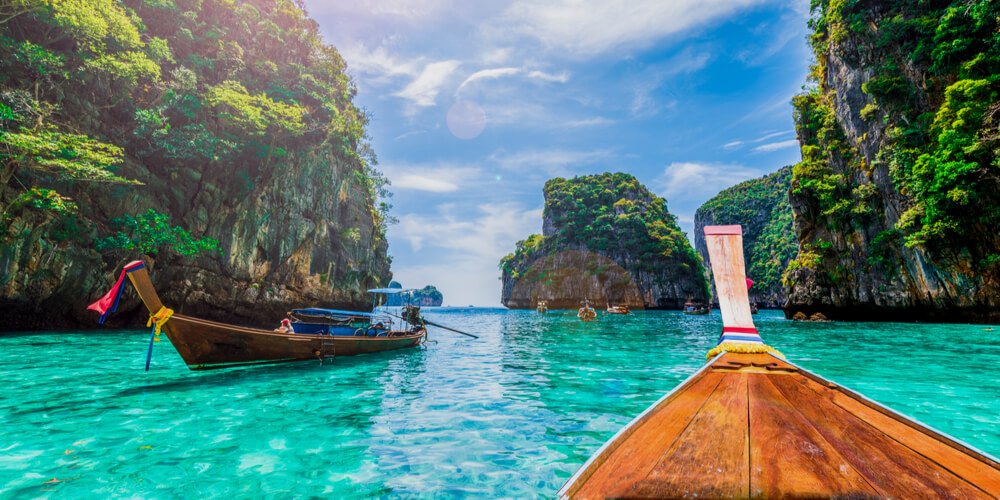 You enjoy changing places so this year, choose some exotic destination and move there to have a truly unforgettable Thanksgiving. Invite your family and friends to join you on a sea cruise or ask them to gather in a nearby town and choose a restaurant you've never even seen before. Check if they serve some unusual dishes and the place has wonderful scenery and order a turkey stuffed with Indian spices or wrapped in enchiladas! This celebration is destined to become unforgettable!

Capricorn
You're genuinely fond of traditions so try to organize a truly authentic Thanksgiving this year! Prepare a dinner based on the Thanksgiving menu of the first Pilgrims – choose local veggies like beans or lettuce, corn porridge, lots of seafood like fish and shellfish, pumpkins with honey, and no potatoes! Don't forget about the main thing: Pilgrims had no forks, so eat your dinner with a spoon assisting yourself with a knife and ask your guests to do the same!

Aquarius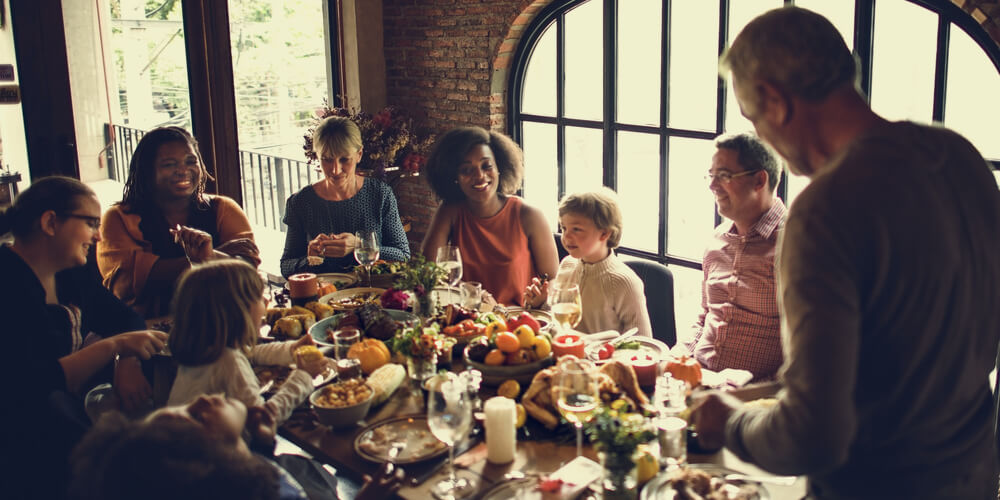 You love to celebrate your holidays together with a huge group of people and Thanksgiving is not an exception! Invite more people to your group dinner asking them to bring their favorite dishes and prepare your speech beforehand because you may be asked to deliver it before eating. Or ask your close people to invite their friends, too, and organize a huge party in a local park!

Pisces
You'd like to celebrate Thanksgiving in several manners, so this year try to buy several bottles of wine and bring one of them to each of the places you visit. In this way you'll kill two birds with one stone – see all your close people and make sure no member of your family will feel left out. The best thing about it is that you'll be able to try lots of different delicious meals on one day! Cook a special dessert to the last place you visit and don't be afraid of overindulging – you can always come back home by taxi!